My farmer's market finds today were goats milk feta and figs. Such a perfect combination. Warm, melted and oozing with flavor, roasted feta is great with all kinds of toppings and dippers. A slightly sweet drizzle is one of my favorites and here is an option featuring in-season produce. Figs are in abundance in the South right now but for my friends in the northern areas, I know you will love a drizzle of clover honey over feta if figs are hard to find. I tried this recipe with fresh figs just sliced and broiled with the feta and also with fig preserves. Both were exceptional. One takes just minutes and the other is a bit of planning as it takes a couple of hours to simmer the figs.
Fig preserves is a recipe passed down for many generations. And I can see why. They are delicious and easy, but they do take a good while to simmer and make their beautiful pink-blush syrup.  Just boil sugar and water to make a syrup. Add the figs and simmer until  the syrup is thickened.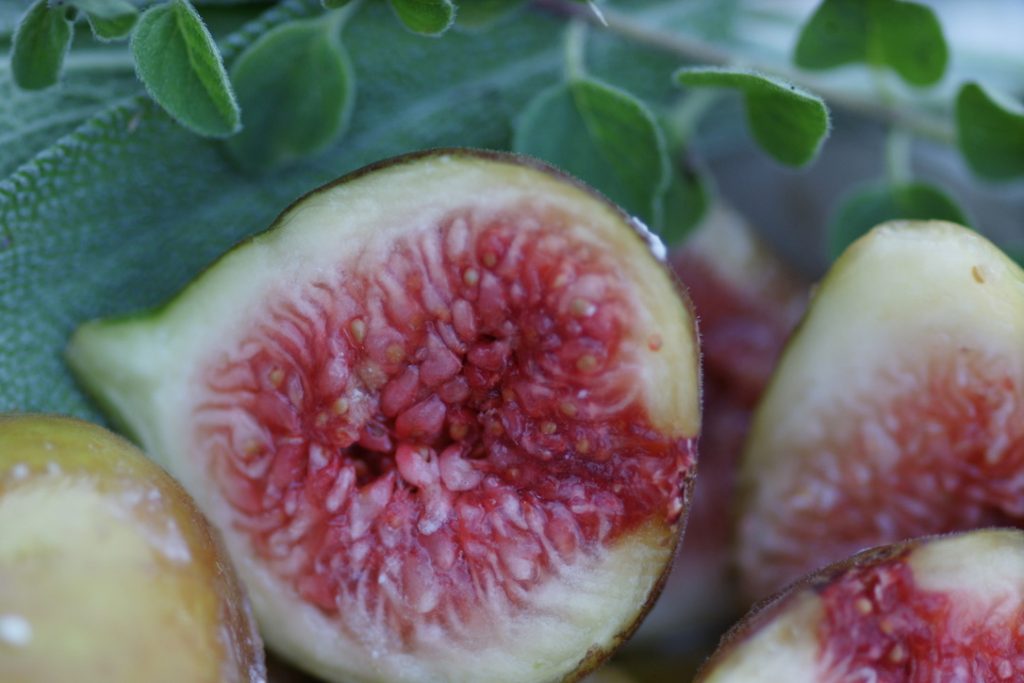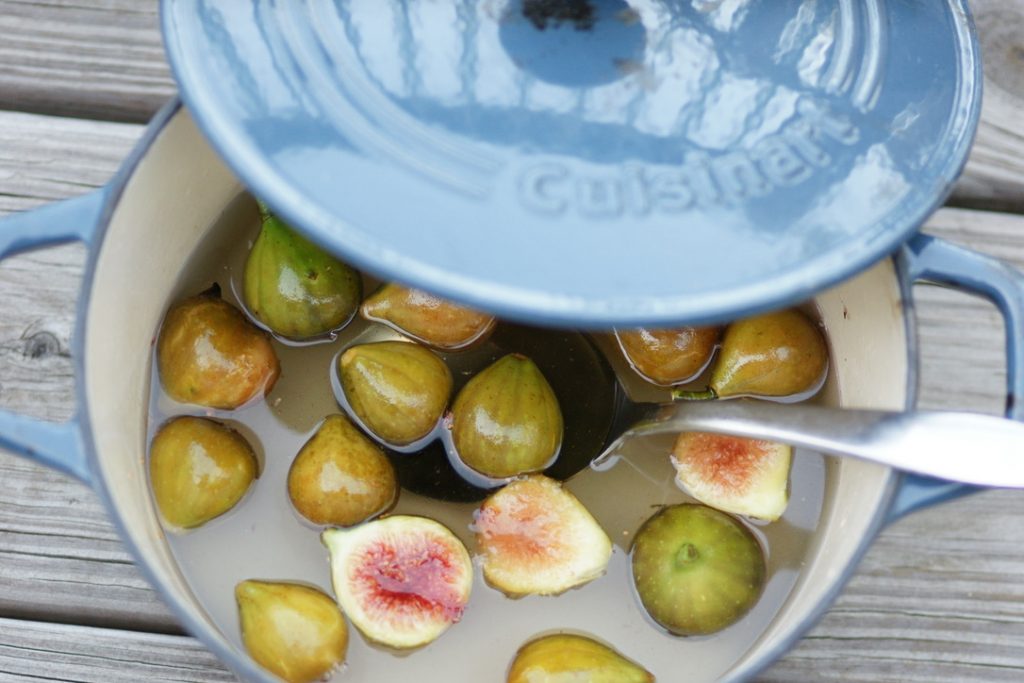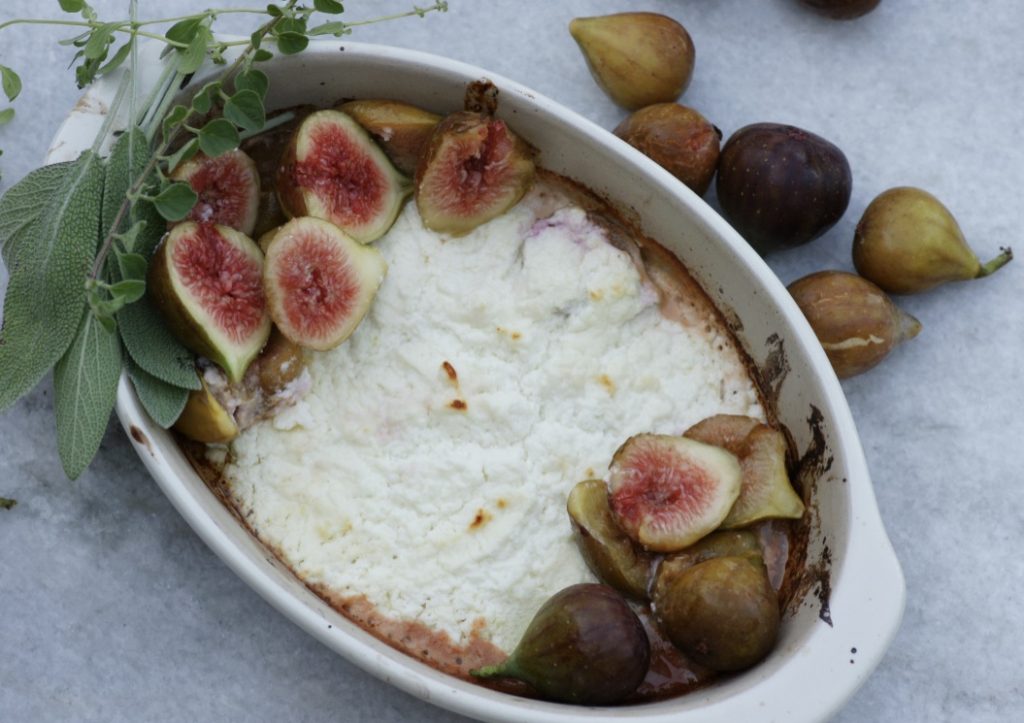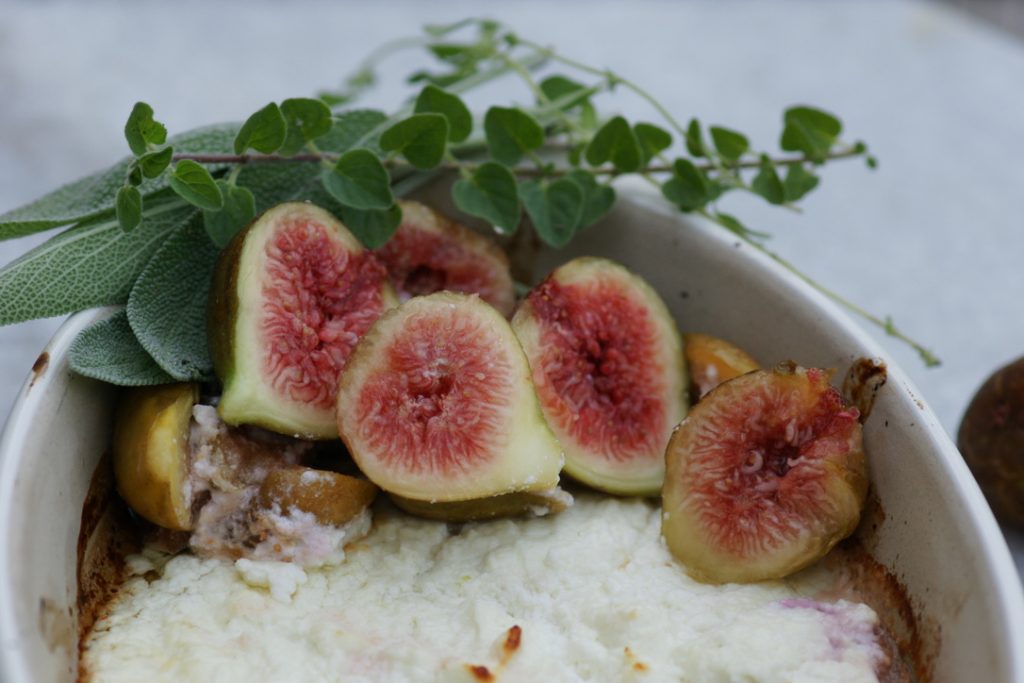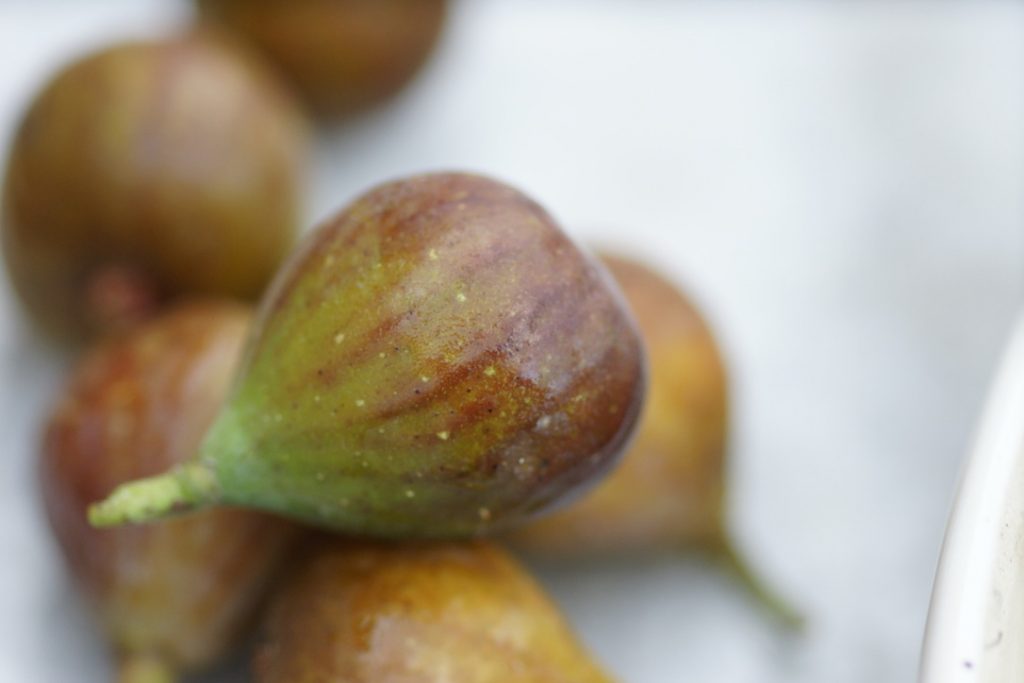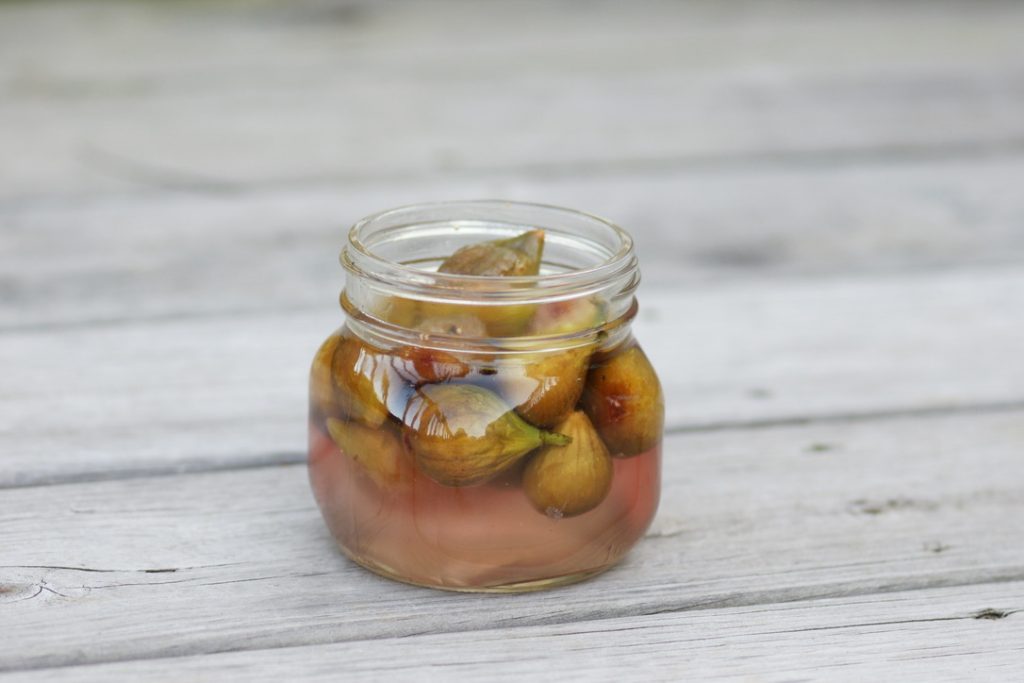 Roasted Feta With Figs and Herbs
8 ozs feta
1 tablespoon olive oil
6 preserved or fresh figs
Place 1 lb of feta in a small baking dish that can double as a serving dish. Drizzle with 1 tablespoon of olive oil. Place in a preheated 425° for 5 to 6 minutes or until softened. Feta can also be placed under the broiler. Broil on high for 2 to 3 minutes or until lightly browned. Garnish with Fig Preserves  or fresh figs over roasted feta and serve with bread or crackers.
Fig Preserves
2 cups fresh figs, whole
1/2 cup water
1 cup sugar
2 lemon slices
Bring 3 cups of water to a boil. Place figs in water and remove from heat. Let stand, covered 3 minutes. Remove figs from water with a slotted spoon. This step is optional but it will help maintain a little of the pink color of the figs.
Bring water to a boil and quickly stir in sugar so water does not evaporate. Stir 1 minute or until sugar is dissolved. Add figs and lemon slices. Simmer and low 1 1/2 to 2 hours or until syrup is slightly thickened, stirring once or twice to prevent burning. Spoon figs into a pint jar and pour syrup over figs. Cool. Refrigerate for 1 to 2 months. Serve with roasted feta.