Gathering around the table is a really special time for our family. We laugh, have fun and get fueled for our next project, which was to head to Coulter's pond.
Every pond needs a place for gathering around the fire. Coulter and Mallory just moved to a house with a pond and barns and trees and pastures and…did I say a pond? Yep, that's right, a pond but one thing was missing. A fire pit. So when our family got together we rolled up our sleeves and went to work on creating a place for us to gather.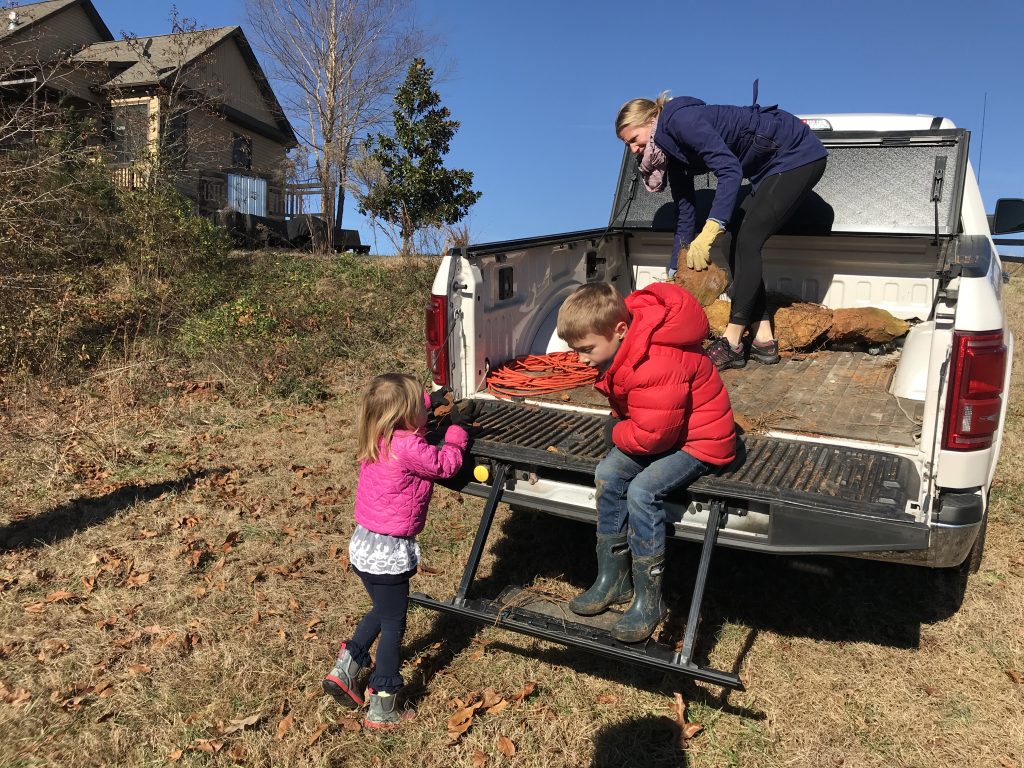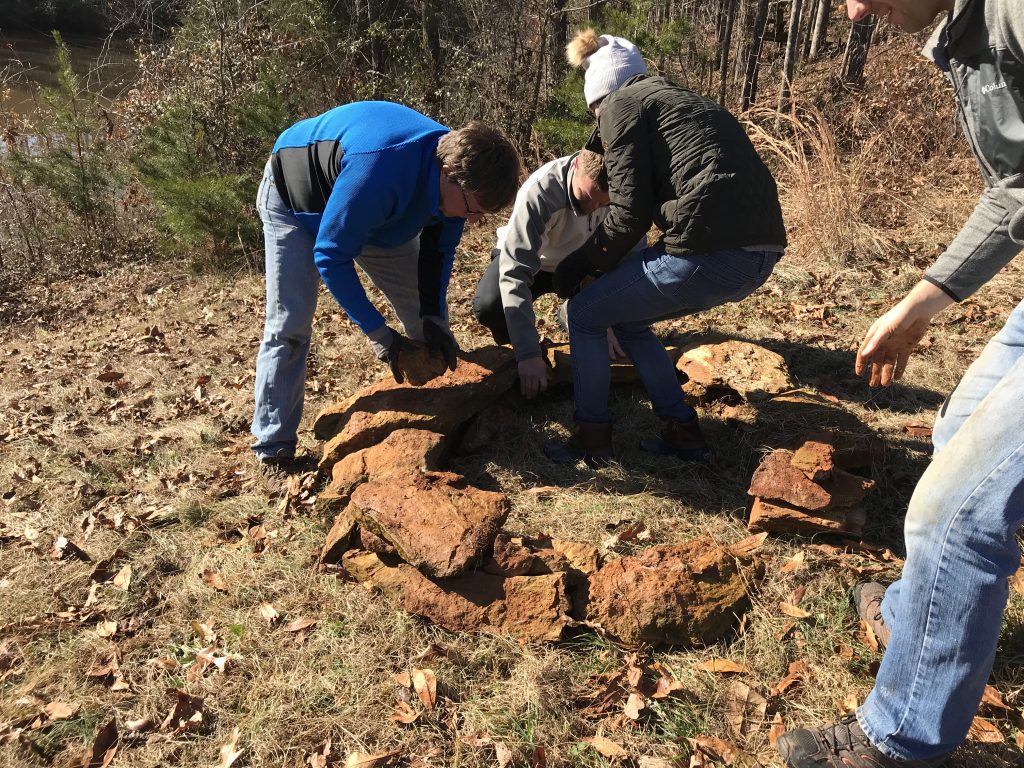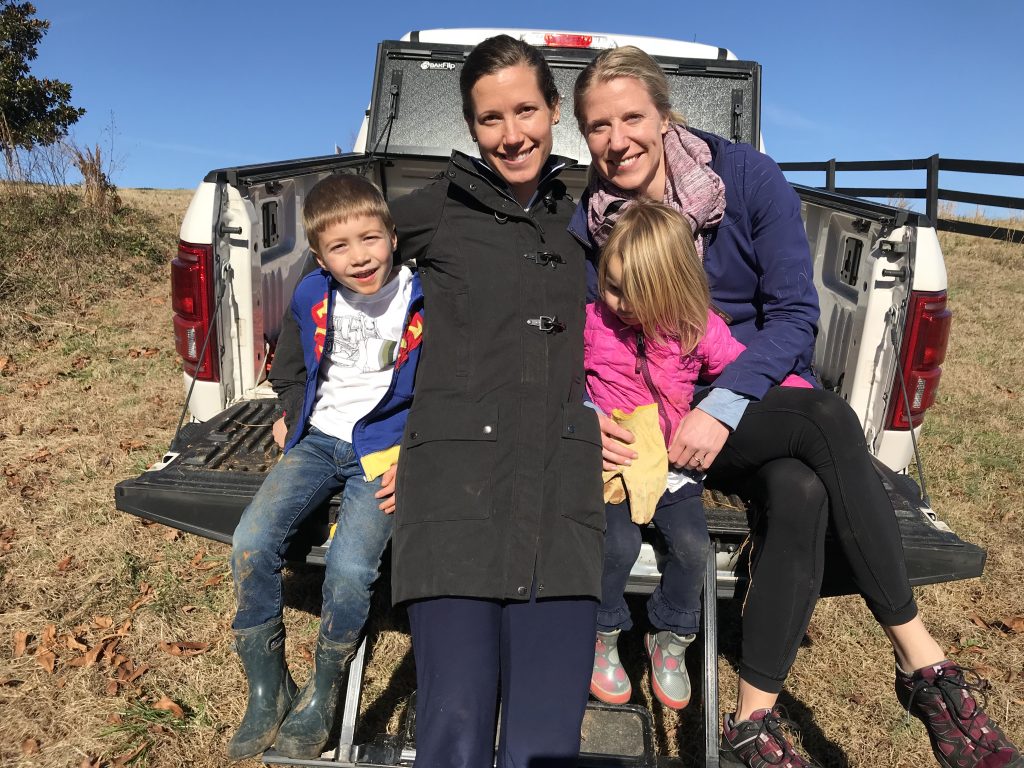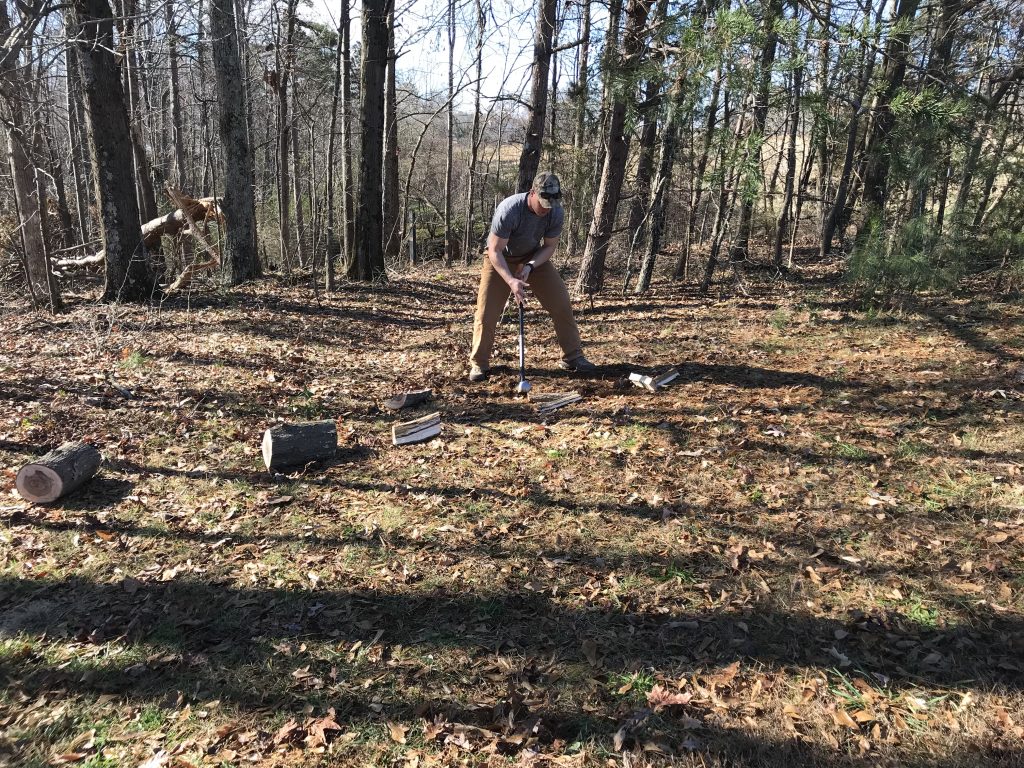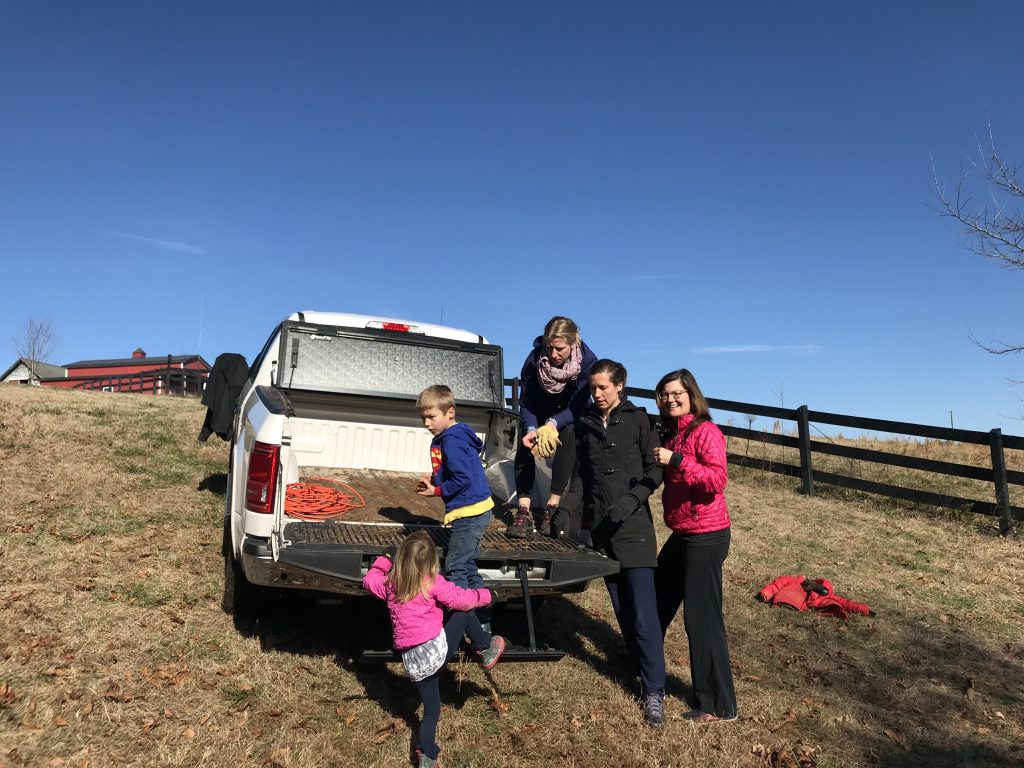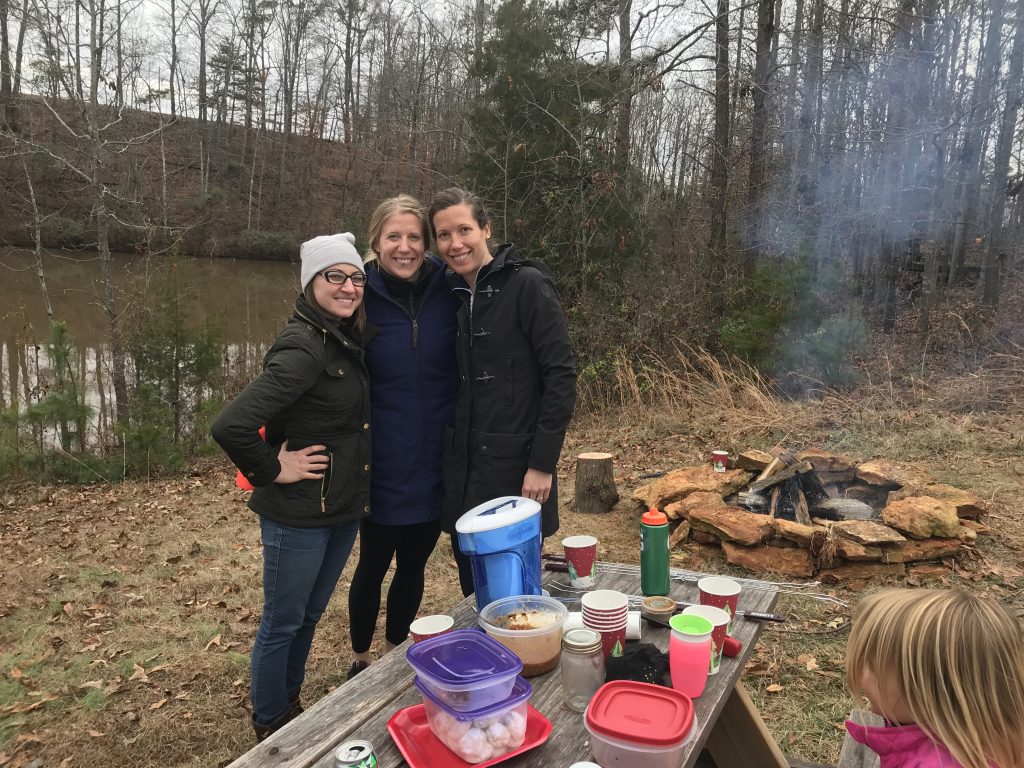 Sometimes gathering also reminds us of who is missing. This year it was Mallory's grandparents. They passed away this year and it was her first Christmas without them. Mallory shared some of her grandmother's favorite dishes with us. And, in memory of them, I want to reprint her grandmother's blueberry pie.
Mallory sent me this recipe and once our family tasted it, we never went back to any other kind of blueberry pie. It smacks of blueberries and all of their glorious, oozing flavor.
Mallory's Grandma's Blueberry Sour Cream Pie
Crust for one open-faced pie
1 cup sour cream
3/4 cup sugar
2 1/2 Tablespoons flour
1 egg, beaten to blend
3/4 tsp. almond extract
1/4 tsp. salt
2 1/2 cups fresh blueberries
Topping:
6 Tablespoons flour
1/4 cup (1/2 stick) chilled butter cut into pieces
1/3 cup chopped pecans
2 Tablespoons sugar
Place crust in 9-inch glass pie plate.
Fold edge under, crimp, freeze 10 minutes.
Prick with fork.  Bake at 375 degrees until sides are set about 12 minutes.
For filling, mix first 6 ingredients in medium bowl to blend. Mix in blueberries.  Spoon into crust.  Bake @ 350 degrees until filling is just set, about 25 minutes.
For topping, using fingertips to mix flour and butter in medium bowl until small clumps form. Mix in pecans and sugar and sprinkle on top of pie. Bake for 15 to 20 minutes or until lightly browned.
Tip: Andria made this pie, baking it just in one step and thought it worked well. Bake at 350 degrees for 40 to 45 minutes or until set.
Frozen blueberries also work well for this pie. Add 15 min to the cooking time.