When kids are the cooks, they turn the ordinary into an extraordinary event. We know all the biking adventures this family has but who would have thought making pizza could turn out to be such an adventure.  Paige and Carson really got into adding their favorite toppings.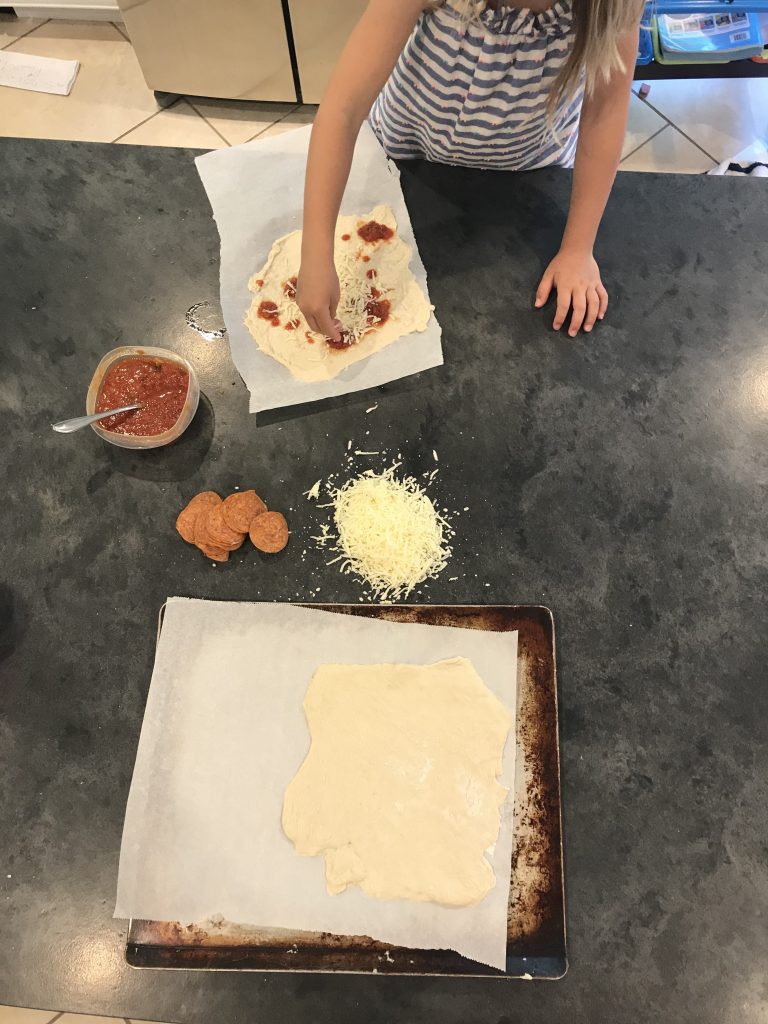 A sourdough pizza crust is what artisan pizzerias use and it is pretty simple at home if you have a starter. If not, just add a teaspoon of instant yeast to the flour mixture. Sourdough starter takes a few hours longer to proof than yeast dough but the hands on time is about the same. Sourdough starter is ready to use when a bit dropped into water floats. If your starter does not float you can still make pizza dough, just add 1/2 teaspoon of yeast to the flour and starter before mixing to give the dough some extra help rising.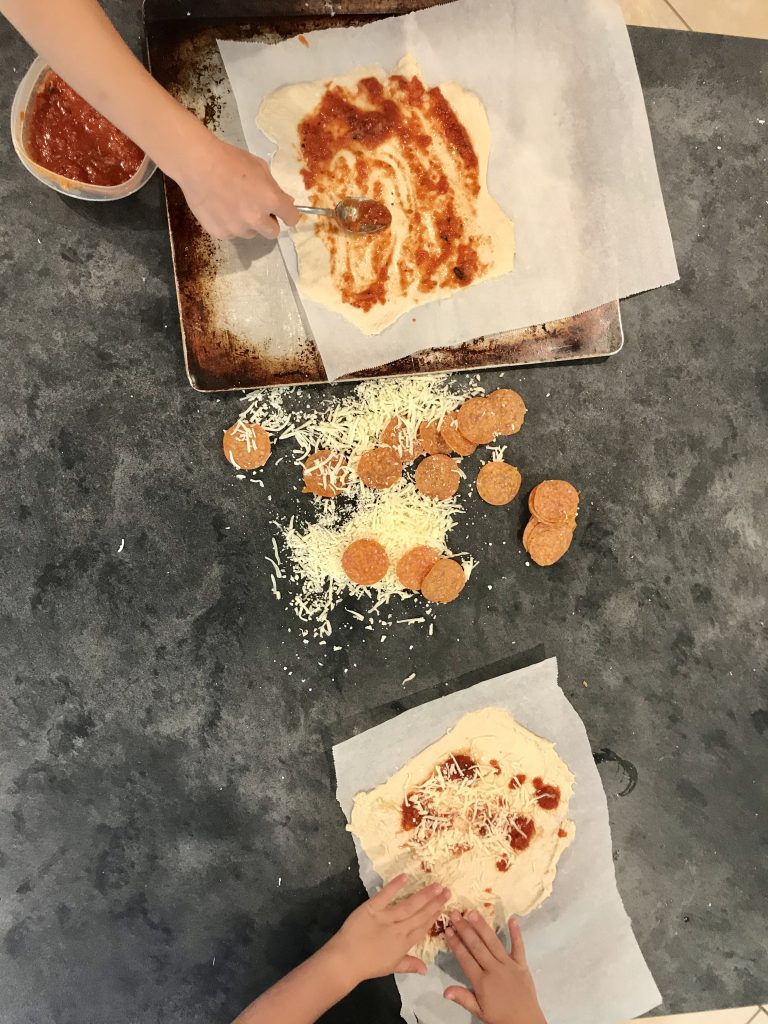 Paige and Carson have their favorite toppings to put on their pizzas but thinly sliced Brussel sprouts and mushrooms are some favorites too.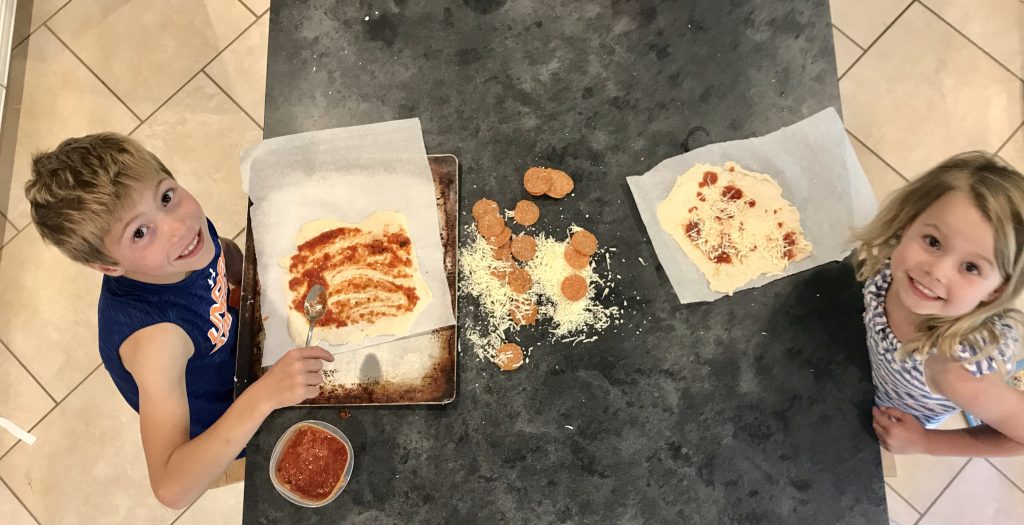 Sourdough Pizza Crust
1/4 cup sourdough starter (make sure it floats on water)
3 cups all-purpose flour (or enough to make a soft, pliable dough)
1 teaspoon salt
2 tablespoons olive oil
1 cup water
Combine all ingredients in a mixing bowl. Stir until shaggy. Use hands to bring dough into a ball. Knead for 5 to 6 minutes or until soft and easy to stretch. Form into ball by pulling dough to the center/bottom with fingers. Grease a mixing bowl with oil and place dough in bowl, turning to bring smooth side up. Cover with a warm towel or plastic wrap. Let stand until double for 3 to 5 hours. Gently deflate and divide in half. Roll each half into a pizza circle and place on parchment paper and then on baking sheet . Top with pizza sauce, favorite toppings and cheese. Preheat oven to 475º. Bake one pizza at a time at for 8 to 10 minutes or until crust is browned and cheese is melted. Repeat with second pizza.