U-Pick strawberries farms have seen multitudes of pickers compared to other years. I think going to the farm to pick strawberries has especially popular because we are all ready to do something productive with our hands and get out in the fresh air. Farm work has always felt like a good kind of work to me.  For so many, it is one of those familiar ways for families to connect. It brings together fresh air, exercise and of course the exquisite taste of just-picked berries.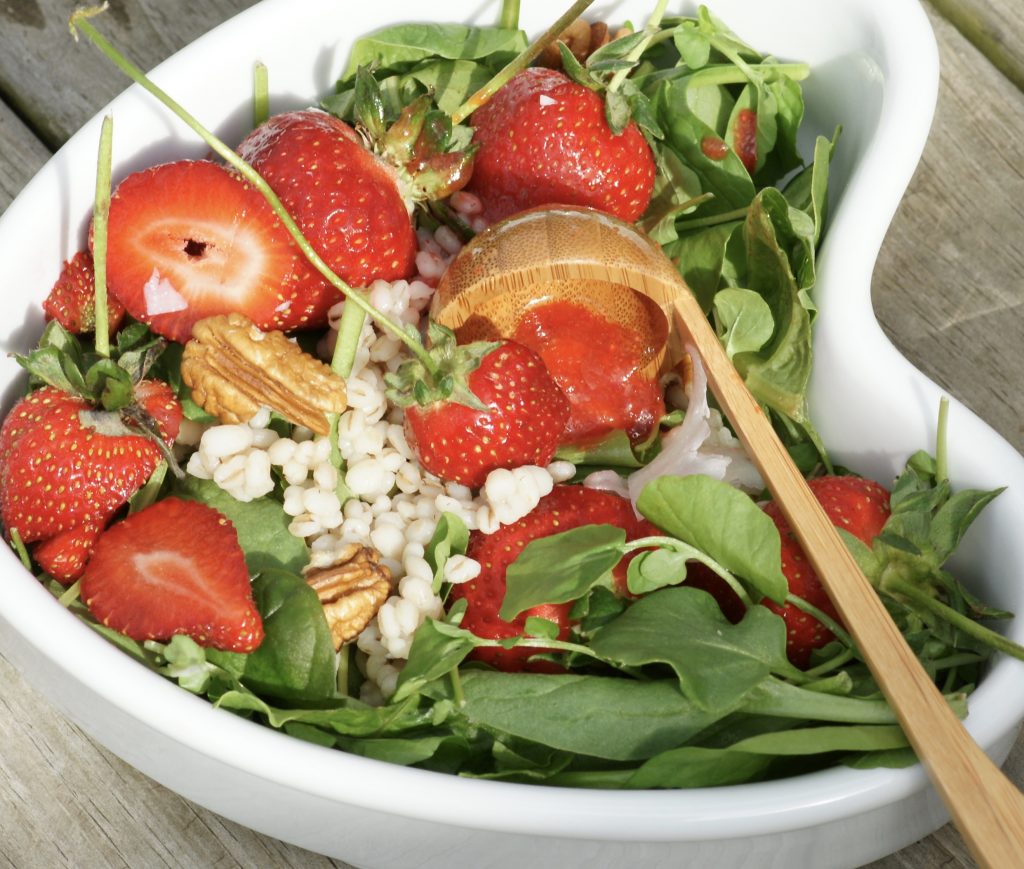 Strawberry Vinaigrette Salad with Nuts and Seeds and Greens and Grains
Dressing:
¾ cup sliced strawberries plus 1 cup sliced for the salad
2 tablespoons fresh lime juice
2 tablespoons apple cider vinegar
2 tablespoons olive oil
1 teaspoon Dijon mustard
2 teaspoons sugar
1/8 teaspoon salt
Dash pepper
Salad:
5 ozs watercress, washed and dried
5 ozs. Baby spinach, washed and dried
1 cup cooked barley, frekah, quinoa or other favorite grain
¼ cup shaved Asiago cheese
¼ cup toasted pecans
Combine all of the dressing ingredients in a bowl or blender and puree until smooth. Place salad ingredients in a serving bowl. Add 1 cup sliced strawberries. Drizzle with dressing just before serving.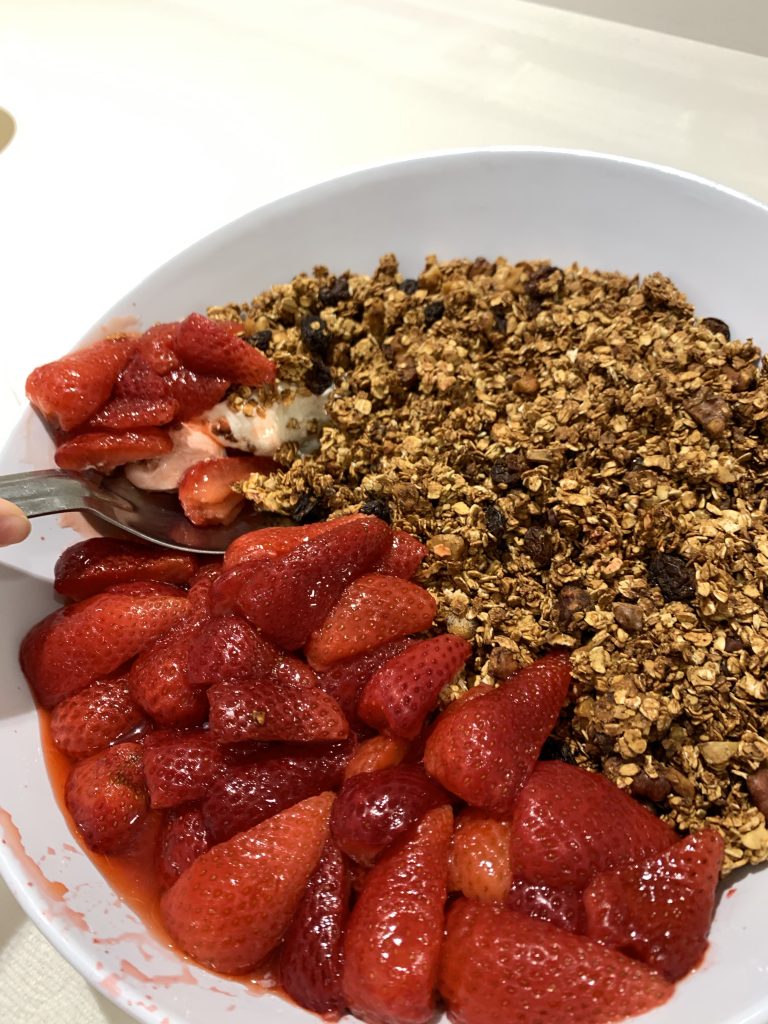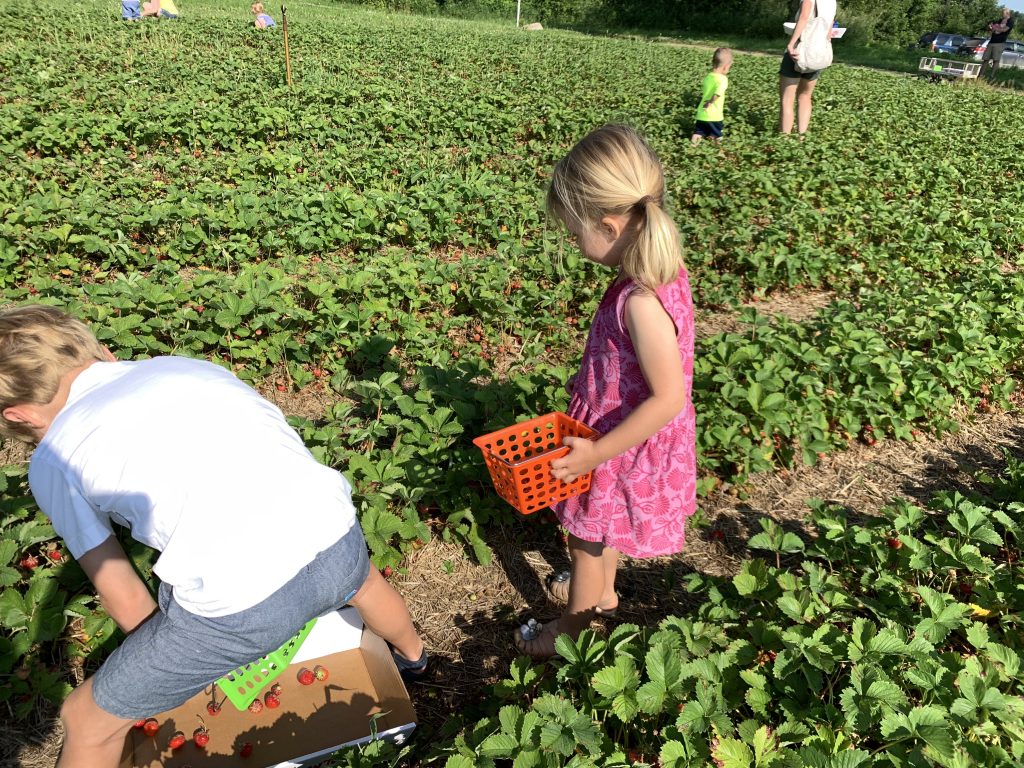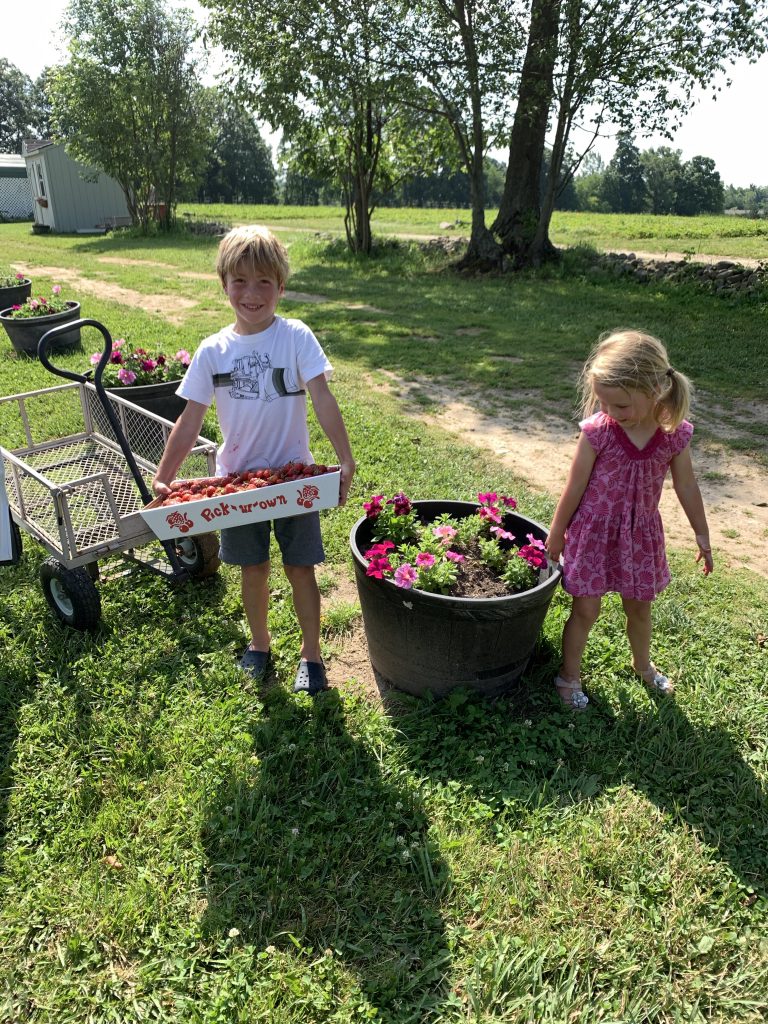 .