I think of the homeless, those in poverty and those without family and pray Jesus' love and hope for them. I remember that feeling from when I was 8.  My mom was a single mom with 6 kids. She worked hard during the day and went to school in hopes of getting a better job. Our house burned in April and we lost just about everything. But then in November when my mom died, my world was turned upside down and I really felt like I had lost everything. It was the day that life changed forever for me. I remember swinging on a playground and wondering where an 8 year old could turn. It was a small, still voice that reminded me that my hope is in Jesus. I needed that reminder that day and many times since. Our circumstances can change for the better or the worse but no one can take away what God has planned for each of us. Everything I am truely thankful for are gifts from God and I try to treasure each blessing he sends our way, no matter how small. Thanksgiving is a time to remind ourselves to be thankful no matter what our circumstances because our hope is in Christ.
My mom was wonderful. She was full of love and fun and lots of crazy ideas. Baking smells would fill our kitchen. We had all kinds of root vegetables from the garden. The recipe is as simple as cubing squash, rutabaga, parsnips and sweet onions. Saute it all in cast iron skillet until lightly browned, tossing with a dash of olive oil, salt, pepper and fresh rosemary and thyme. Serve over pasta, rice or let it stand on its own as a side dish.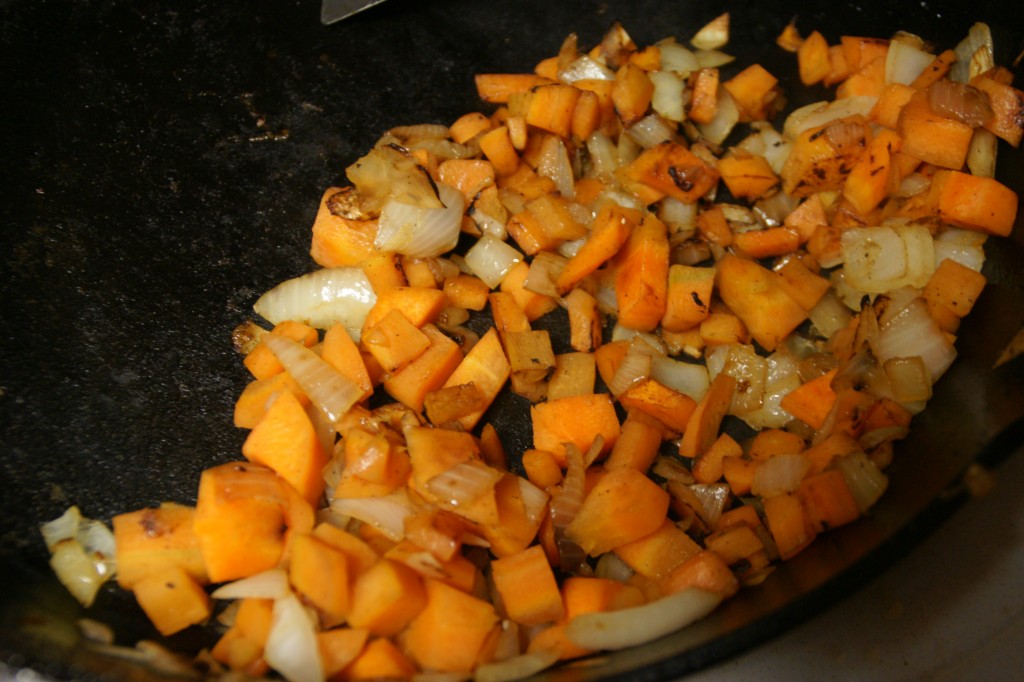 Down on the Farm Butternut Squash
1 lb. butternut squash, cubed
1 lb. onions, coarsely chopped
1 lb. rutabaga, cubed
2 tablespoons fresh thyme and rosemary, minced
2 tablespoons walnut oil or other favorite oil
2 tablespoons maple syrup
1/2 teaspoon salt
1/4 teaspoon pepper
Toss squash, onions, rutabaga, herbs, oil, syrup, salt and pepper until vegetables are lightly coated.  Spread over a foil covered pan. Bake at 400 degrees for 40 minutes or until tender, turning twice during cooking.  Serve warm as a side dish. Macy's also serves vegetables prepared like this cold on their salad bar, so make enough for your salad tomorrow.