I make lots of different combinations of roasted vegetables, but they often follow my golden formula: roasted vegetables = root vegetables + olive oil + herbs + sea salt (usually topped off by a variation of a balsamic vinaigrette, my favorite).  Here I roasted beets, carrots, brussel sprouts and sweet onions  for dinner for a group of guys working on a late night bid at my husband's office.  The next day I used the left over roasted beets, sliced thin in a salad.  A sprinkle of Raspberry vinaigrette made with walnut oil and a few shavings of hard cheese was perfect.
            Fresh sage goes well with roasted root vegetables such as beets, brussel  sprouts and carrots. Other vegetables like rutebaga, turnips, green beans and butternut squash can be roasted too. Toss vegetables with a sprinkling of olive oil and crystallized ginger.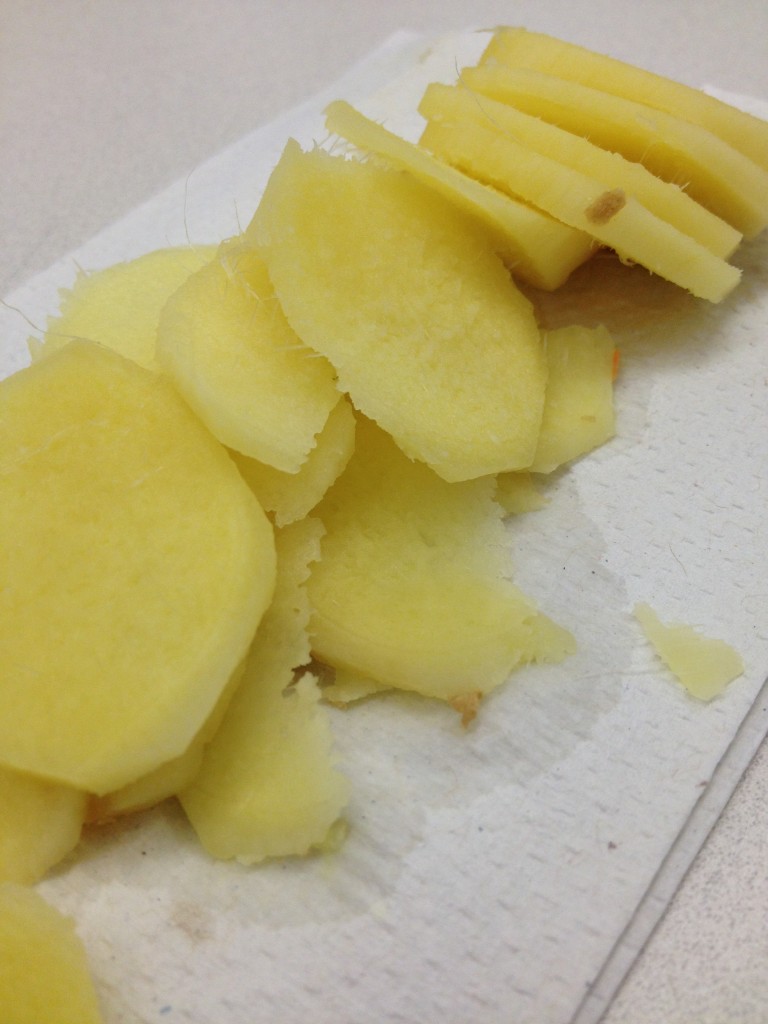 Peel and slice fresh ginger. Place the slices on a paper towel to remove some of the moisture.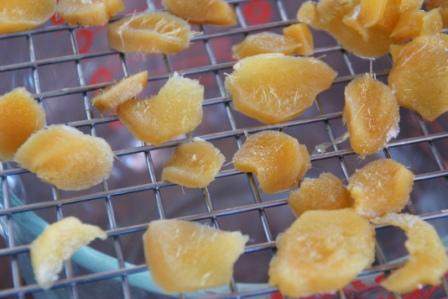 Ginger takes several hours to dry. A rack with a bowl under it is nice to catch the drips.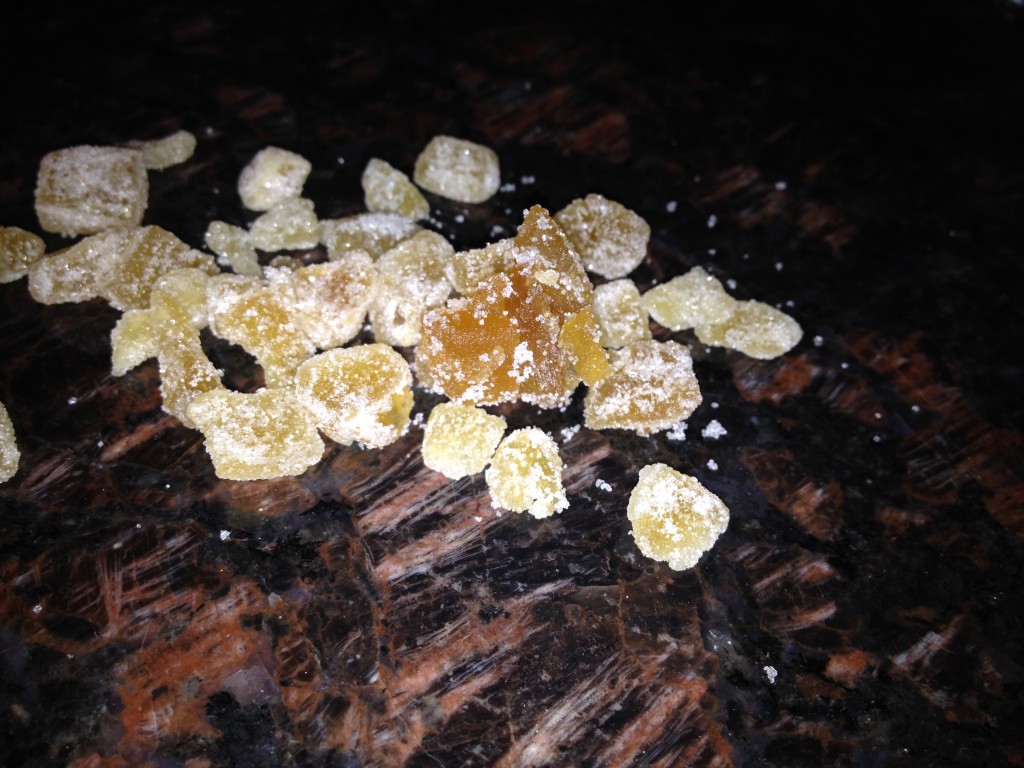 Beautiful crystals ready to be used as they are or pulverize and sprinkle over the roasted vegetables.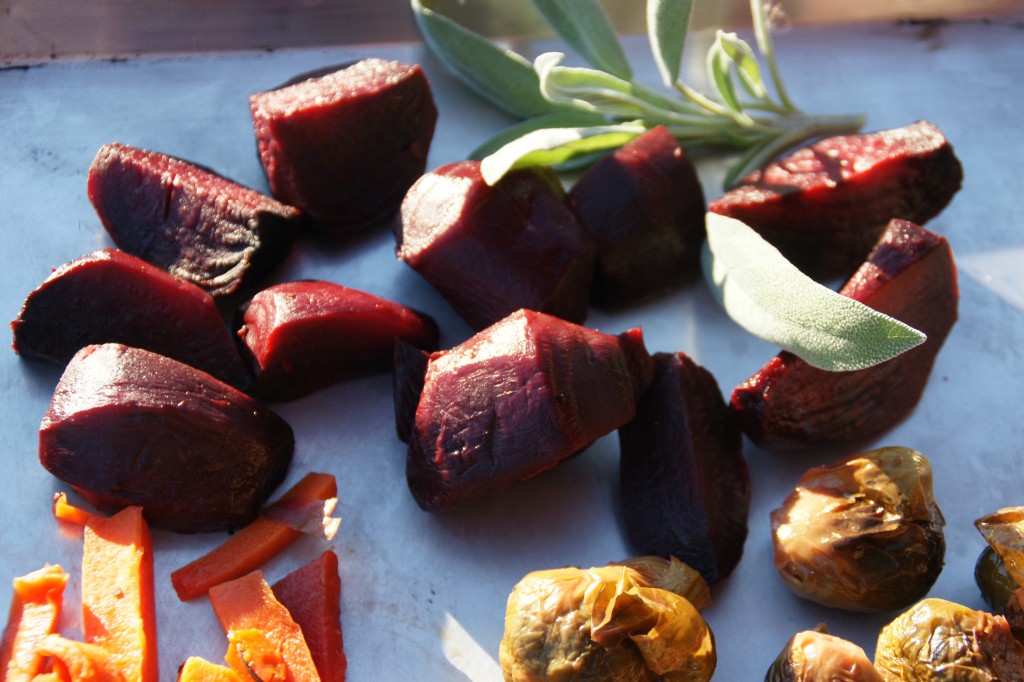 Sage or ginger are great to season roasted beets. I served these roasted vegetables with grilled chicken breasts and smashed potatoes (watch for my next post for smashed potatoes. They were awesome.)
Roasted Vegetables with Crystallized Ginger
8 cups cut up vegetables
2 Tablespoons olive oil
Sprinkling of sea salt
1 teaspoon crystallized ginger (see recipe on this blog)
Place vegetables on a foil-lined tray. Toss with olive oil and salt. Roast in a pre-heated 375 degree oven for 1 hour, turning several times during cooking if vegetables are getting too brown.  Serve with a sprinkling of crystallized ginger or 1 teaspoon of fresh sage.