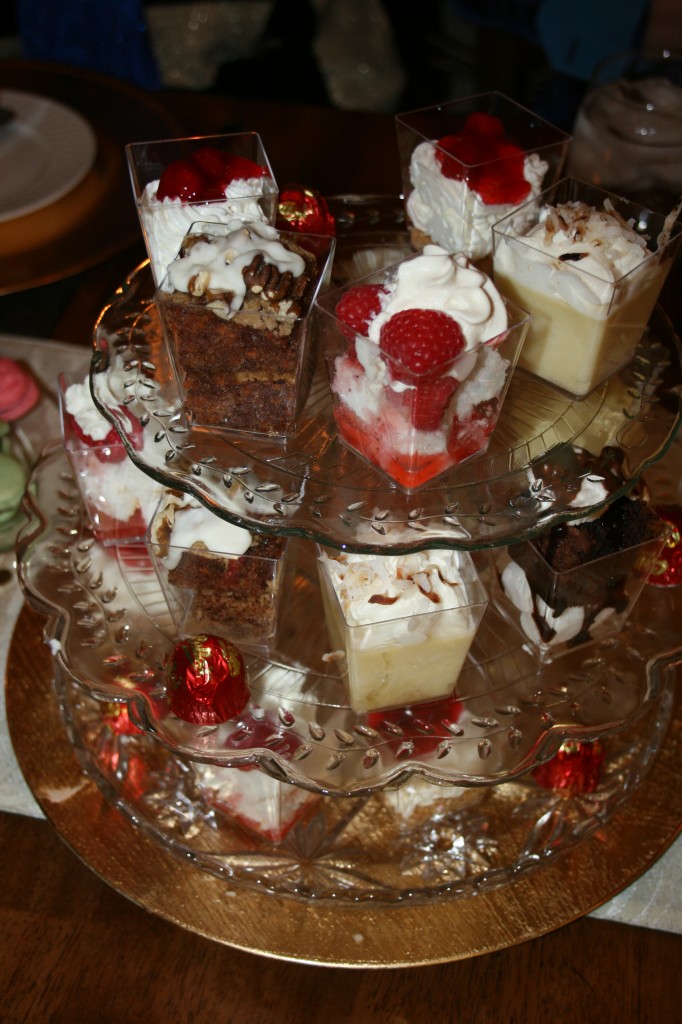 It was such a fun Christmas party and the Mini Desserts were a hit. We made Carrot Cake, Coconut Cream Pie, Rocky Road Brownies, Cherry Cheesecake and Raspberry Shortcake using cubes of Angel Food Cake.
Here are all the luscious desserts.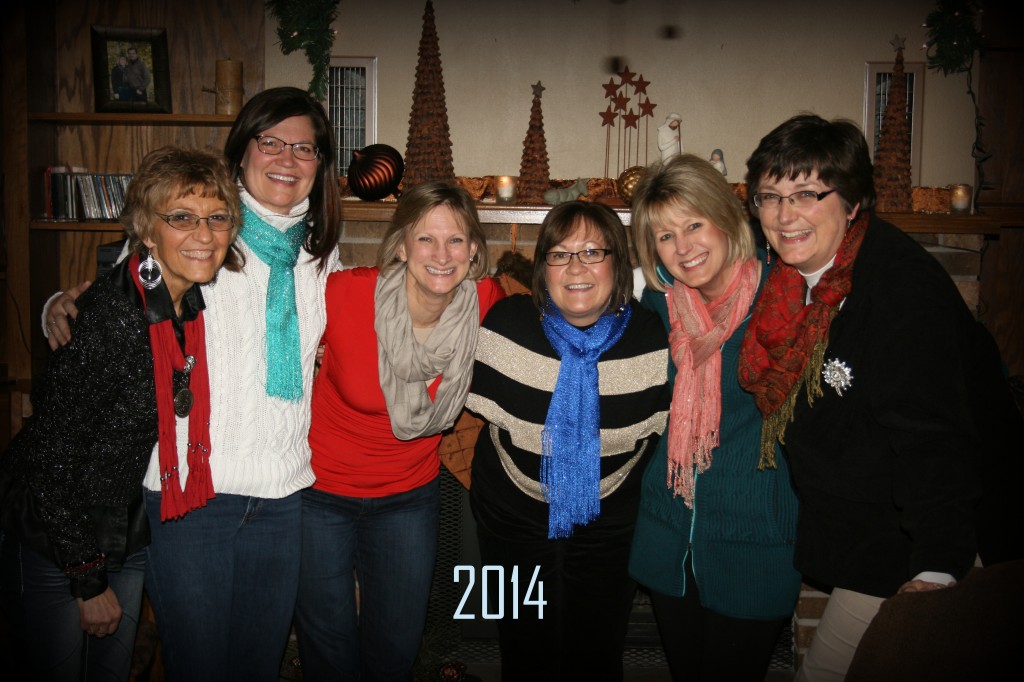 And here is our Mom's Prayer group at our Progressive Dinner Christmas Party.
Mini Desserts
Cake
Frosting
Whipped Cream
Pecans
Cheesecake and other favorite fillings
Layer the cake or a crust in the bottom of a small glass. Fill with layers of chocolate, frosting, or cheesecake. Garnish with whipped cream, coconut and pecans.