Take all my favorite foods and put them into a bar and is it any surprise that my new favorite food is this Lara Bar look-a-like? I have not ever actually tasted a Lara Bar since I refuse to buy a purchased granola bars but I did taste a wonderful granola bar at a farmer's market in a rural mountain community in Oregon. They told me it was like a Lara Bar, so I think my bars must be like one too. Anyhow, they were so wonderful that I memorized the ingredient list (not very difficult since it included all my favorite foods) and made it as soon as I flew the 1000 miles to my little kitchen where it took me about 10 minutes to make a super-fabulous bar from super fabulous ingredients.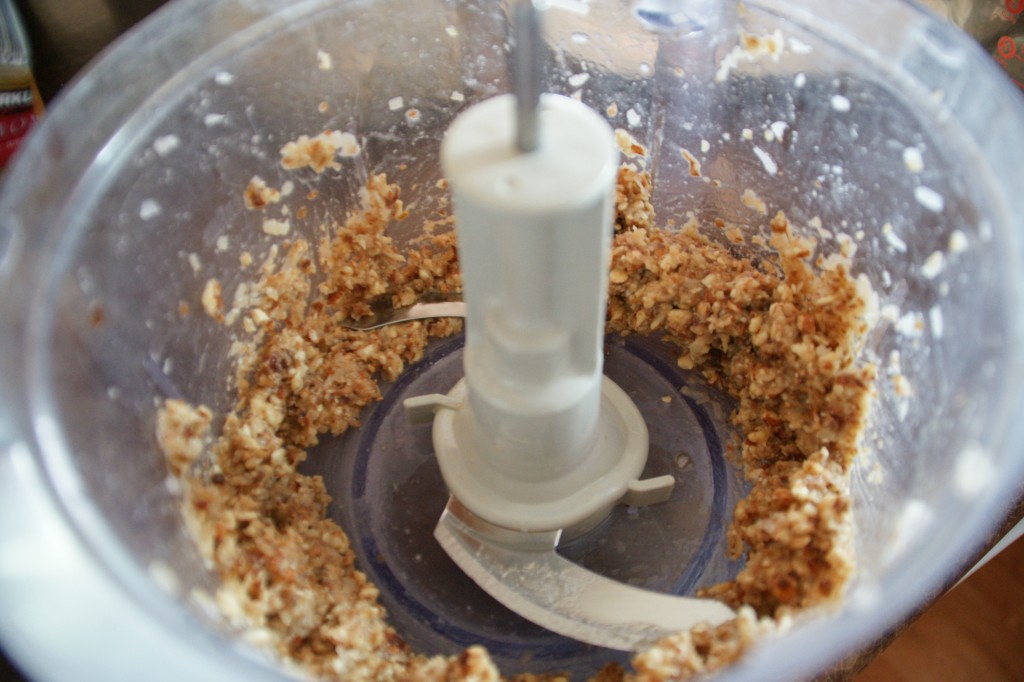 All those super-fabulous ingredients go straight into my food processor for about 30 seconds.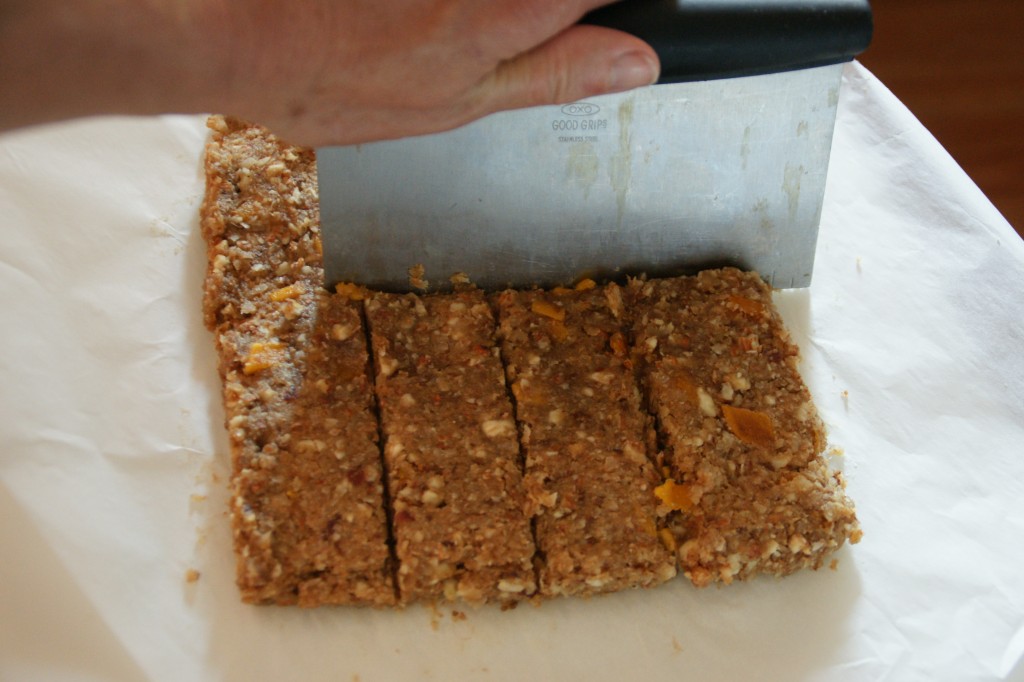 I cooked the mixture for a couple of minutes and spread it out on parchment paper and formed a big rectangle so bars were super quick to cut.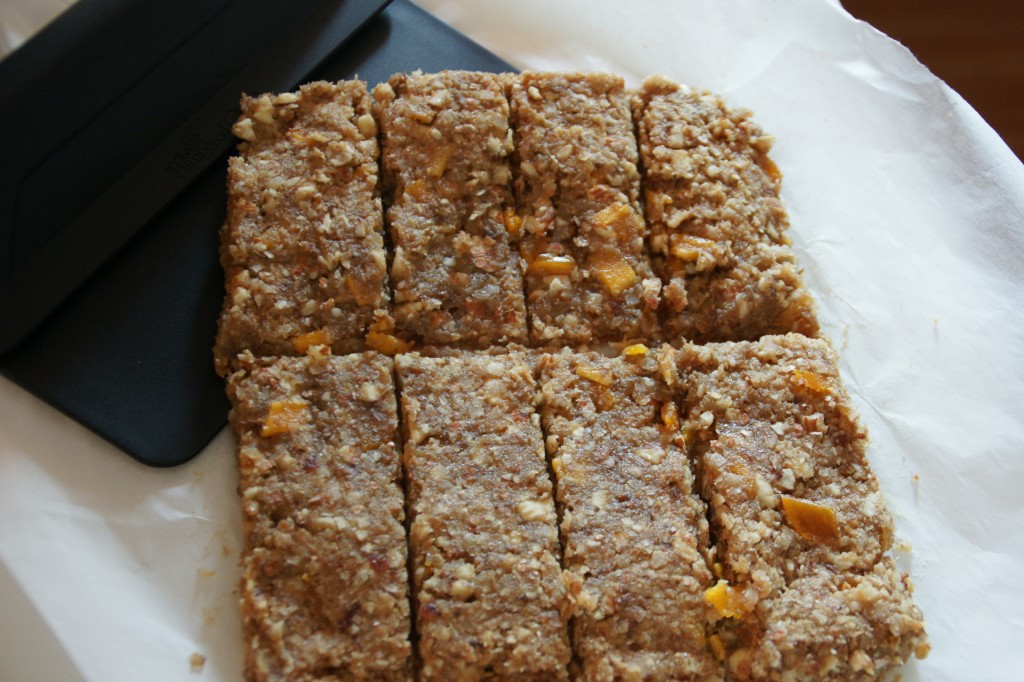 All the chewy goodness of macadamia nuts, coconut and dried fruit make these waaay better than any of those granola bars that I never buy. And that is exactly why I never buy them.
The Farmer's Market Bars
1 cup dates
1/2 cup dried mango or apricots
1/2 cup whole almonds, macadamia nuts or pepitas
1/2 cup flaked coconut
2 tablespoons ground flax
1 teaspoon vanilla
2 tablespoons honey
2 egg whites
2 tablespoons minced crystallized ginger
Optional ingredients:
1/2 cup dried aronia berries, dried cranberries or dried cherries
Combine all ingredients except  crystallized ginger and dried berries in a food processor. Process about 30 seconds or until chopped and well mixed. Microwave on High for 3 to 3 1/2 minutes or until hot and steamy, stirring twice. Stir in ginger and dried berries. Spoon onto parchment paper and shape into a square. Cool a minute or two and cut into bars. Let cool completely before wrapping.