My sisters and I only have a chance to see each other about once a year, so it is always special. But, one of my favorite times was when Becky brought her hibiscus tea to share with us. Who would guess that brilliant red hibiscus leaves can be dried to make an amazing tea?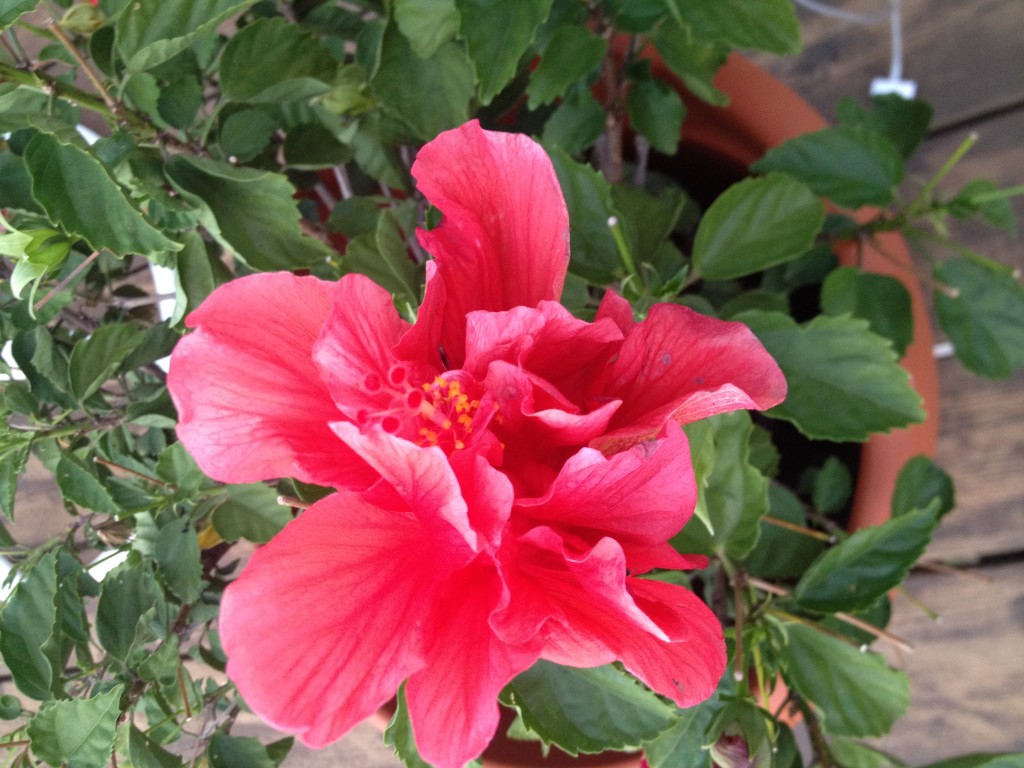 Use petals that that are free of pollutants and other chemicals. In dry environments, lay the petals out on a piece of parchment paper or on a screen to dry. Allow several days for petals to fully dry before storing.  To make tea, put 1 tablespoons of dried hibiscus in a strainer or tea ball per cup of water.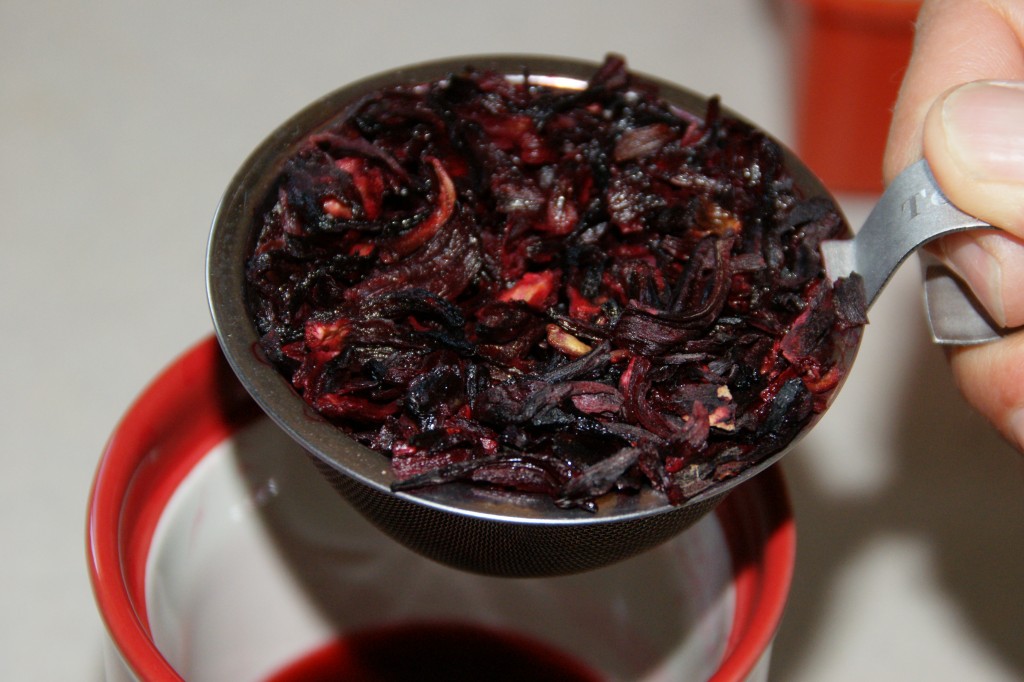 The rich, red liquid is full of flavor and makes a great cup of tea to share with a sister, friend  or even just to drink in a time of solitude.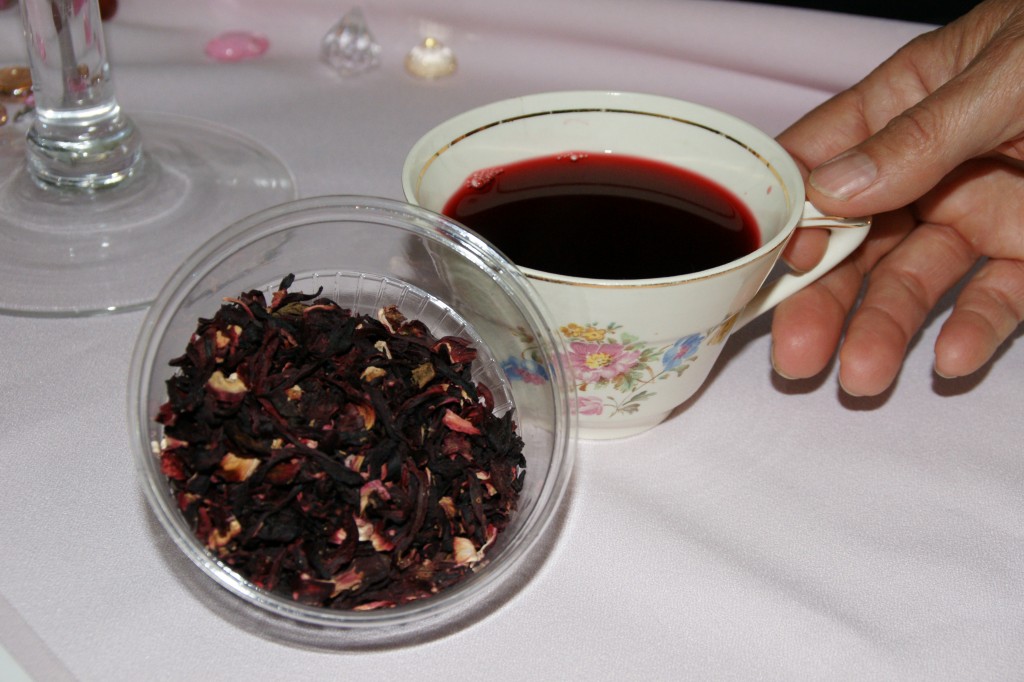 Debbie had a beautiful china cup ready for serving. She keeps her table set up all the time so it was ready for a tea party. Hope you enjoy it as much as we did.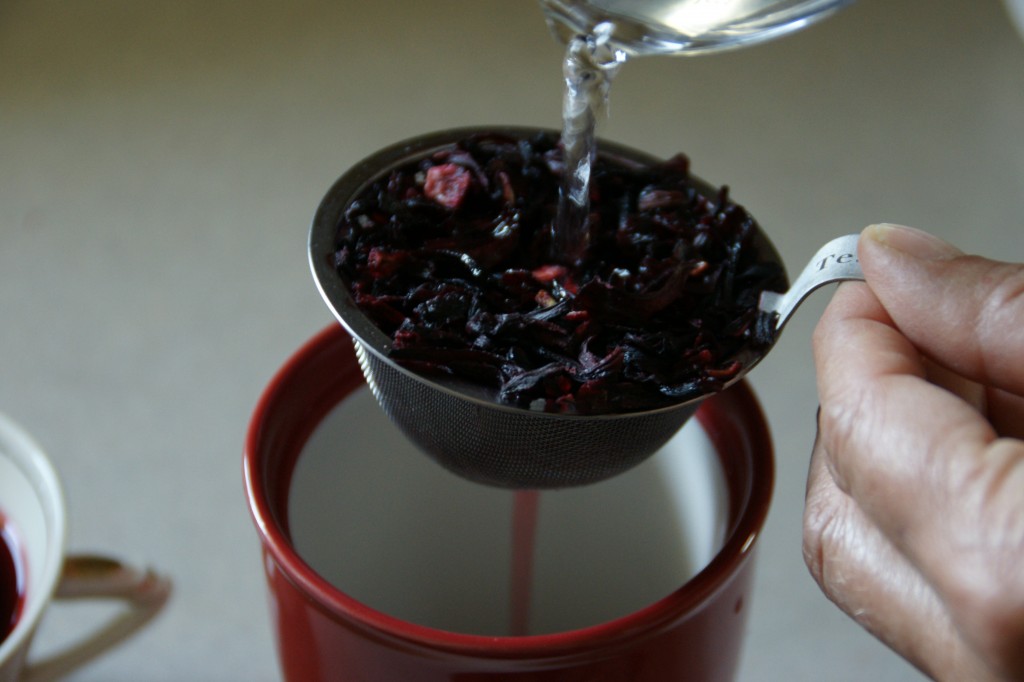 Look at that red steam of tea coming from the dried hibiscus leaves.