Easter is such a joyful time.  It is a time of birth and renewal….in our hearts and on the farm. Baby lambs and budding flowers remind us of Jesus' resurrection and the promise of our own. The centerpiece of our Easter celebration was church but the celebration was not complete without a special Easter meal. We always looked forward to Gram's lamb cake.  Andria and I continue the tradition but each with our unique twist.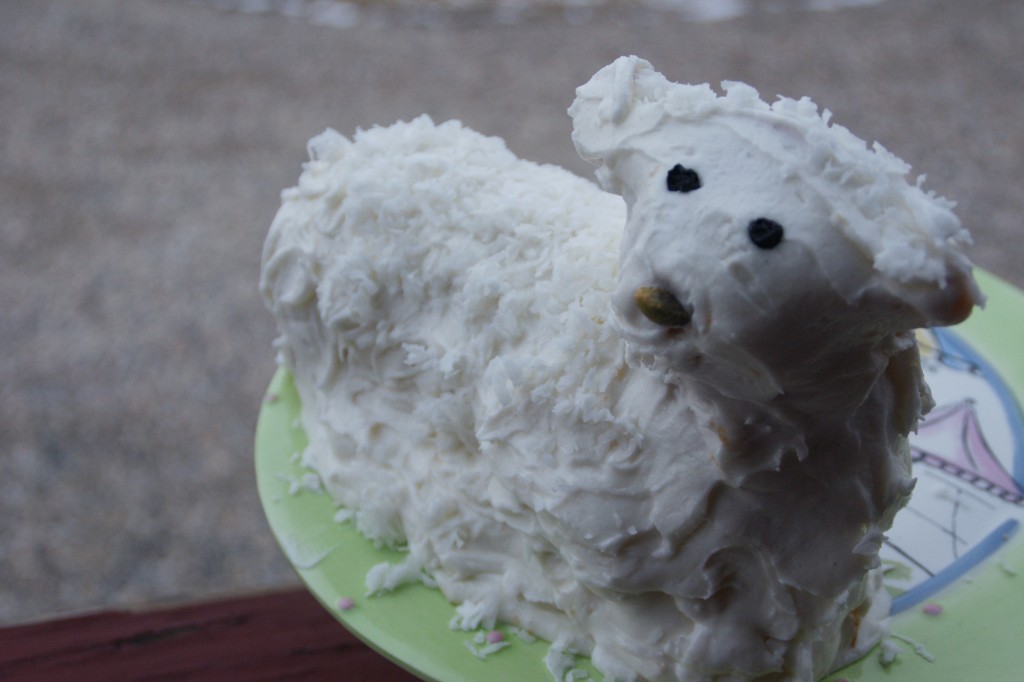 My kids always loved having a lamb cake at Easter so I keep pulling out the same mold every year. With coconut for its woolly coat and swirls of frosting all around, it looks heavenly.  I love the soft, innocent little face of little lambs.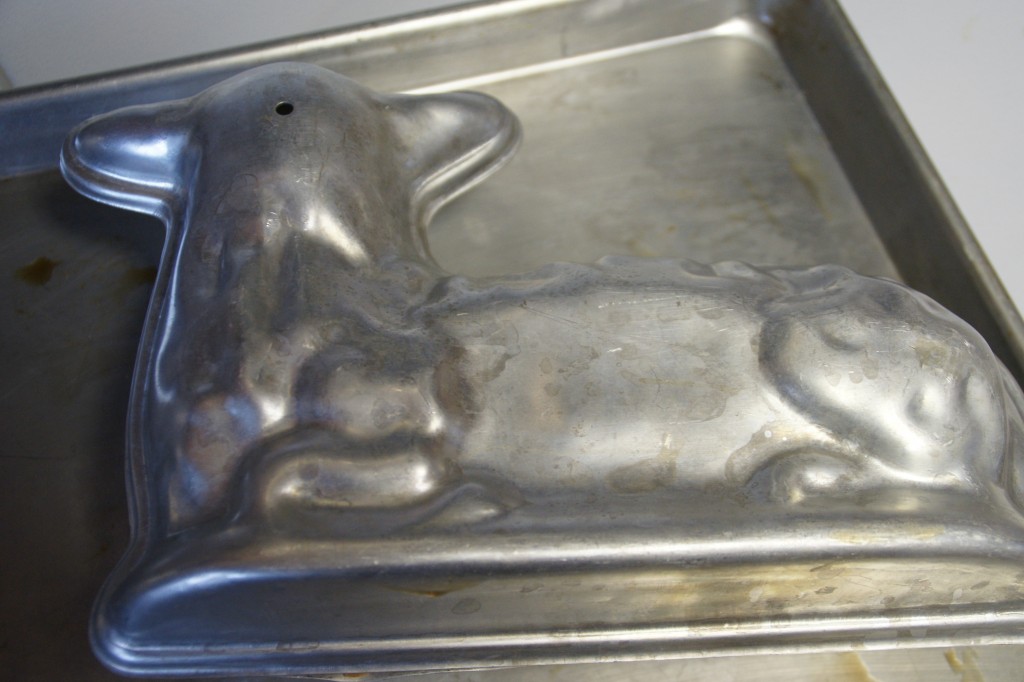 Start with a 2-piece lamb mold. The piece with the steam hole is the top.  Generously grease and flour or spray with non-stick cooking spray so the cake comes out with all the features of the lamb in-tact.  Prepare a cake mix or a recipe for a white cake as directed. Pour about 4 cups of cake batter into the prepared mold, depending upon the size of the cake pan.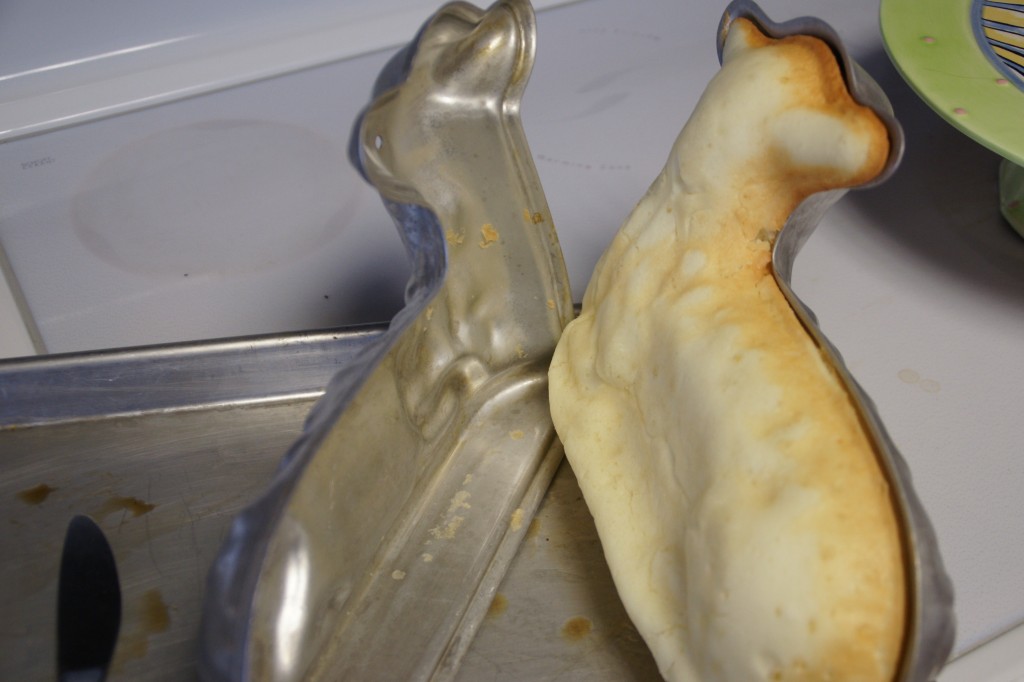 I take the back off immediately after the cake comes out of the oven. I wait until the cake is completely cool to remove the lamb from the pan. That way it is not as likely to fall apart. Give extra support to the neck area with your hand as you remove the cake because this is the most delicate part.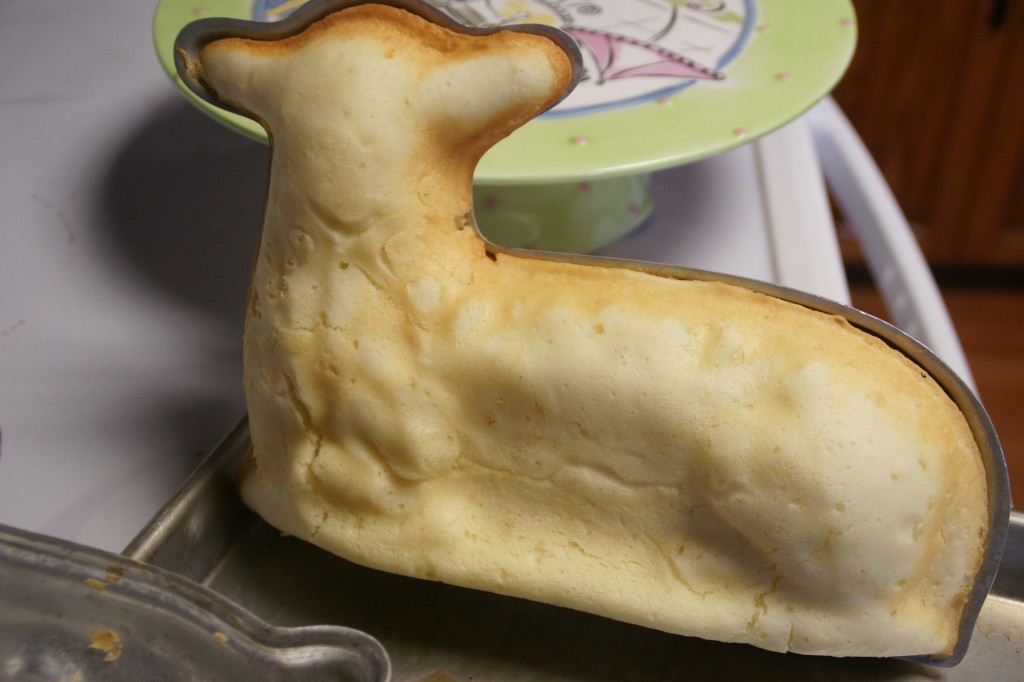 This is the back of the lamb. The facial features are in the front part of the 2-piece mold.  A simple butter cream frosting spread on the bottom of the cake will help the lamb sit on a cake platter and as it dries, it becomes more stable. Andria just sent me a photo of her rendition of the tradition continued.  Here is a cake that Andria made for an Easter celebration in Tennessee. Woooho, I think she beat her mom on this one.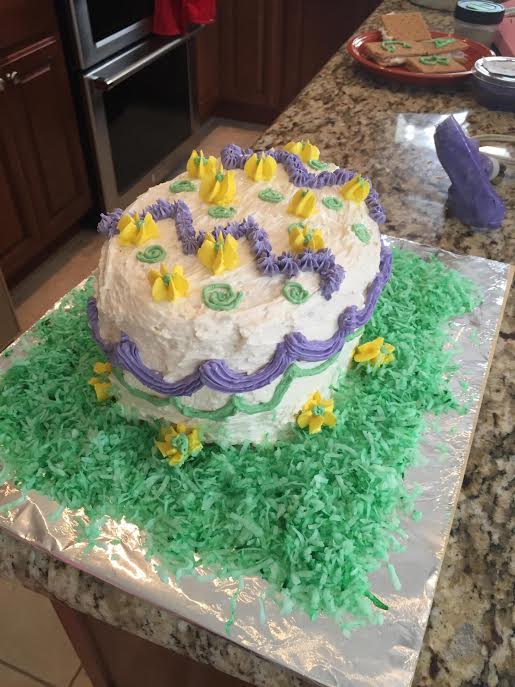 Andria's Easter Egg Cake was way more difficult and time consuming than my lamb cake. She made the cake from scratch, using America's Test Kitchen recipe for coconut cake and real butter cream frosting. Andria, that is beautiful. I also love the graham cracker squares filled with frosting in the background. My mom always did that. What great memories that brings back? Love you lots. Mom