The orchestra and open air market were highlights in Vienna, Austria. Andria and I both love these kind of markets so I bet when she visited the one pictured above, she thought of our adventures last summer eating our way through the Farmers Markets of Washington, Oregon and California. I can just hear her saying, "My mom would love this!" And I do! Even if it is just in photos.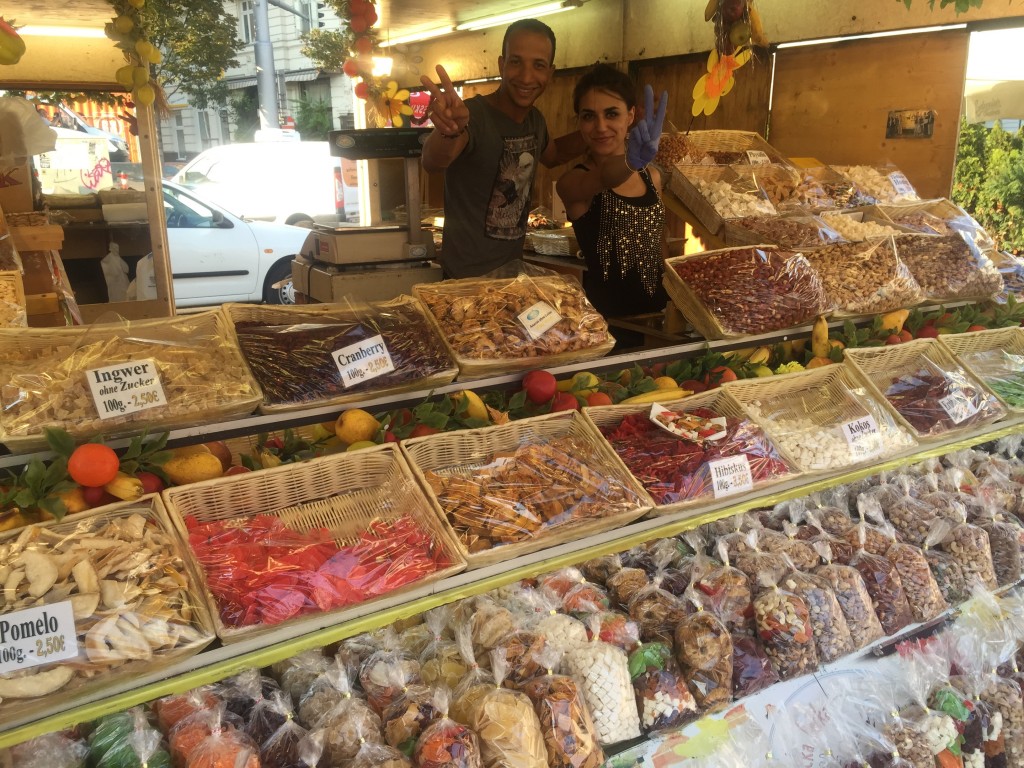 This looks like a really fun market. Some  of the foods are typical to what  we might see in the States ( dried cranberries or apples). One difference is  that foods from all over the world make their way to the street market in Vienna (candied hibiscus flowers is definitely a new one for me).
Some foods like  Turkish Borek are sold by vendors hawking their ply to tourists and locals alike.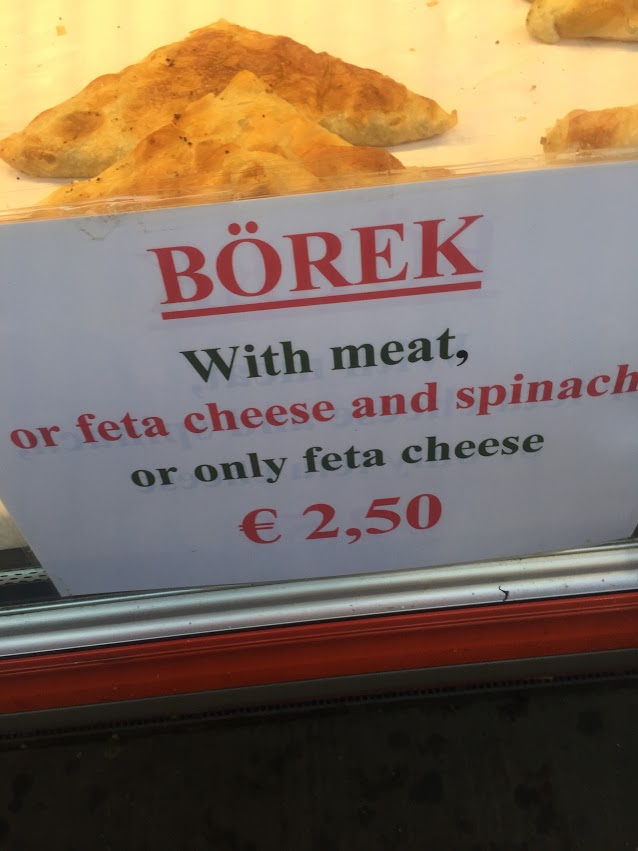 A street vendor with Turkish pastries made with phyllo dough caught Andria's attention.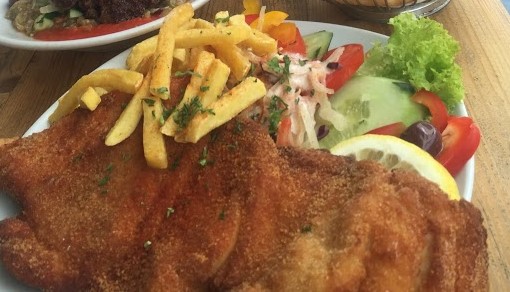 And so did the wiener huhnerschnitzel with fries and kraut..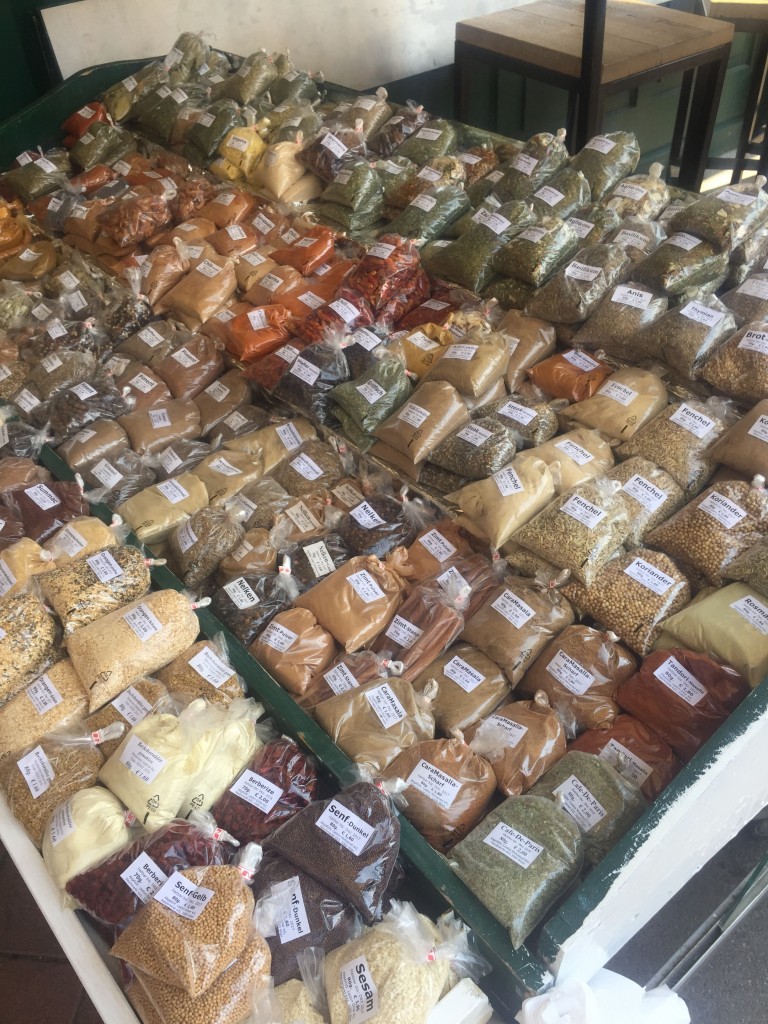 A  crazy array of spices cater to the international buyers on the street.