Did I mention macadamia honey nut butter in that list? If not, it is because I just discovered it. That's right, in between the time I wrote that title and my first line I discovered my new favorite lunch food. I take my lunch everyday and if I am working late and early,  often my breakfast and supper too. So I am always thinking about what packs well.  I found this can of Macadamia nuts in my cupboard and remembered a friend telling me that it makes great nut butter.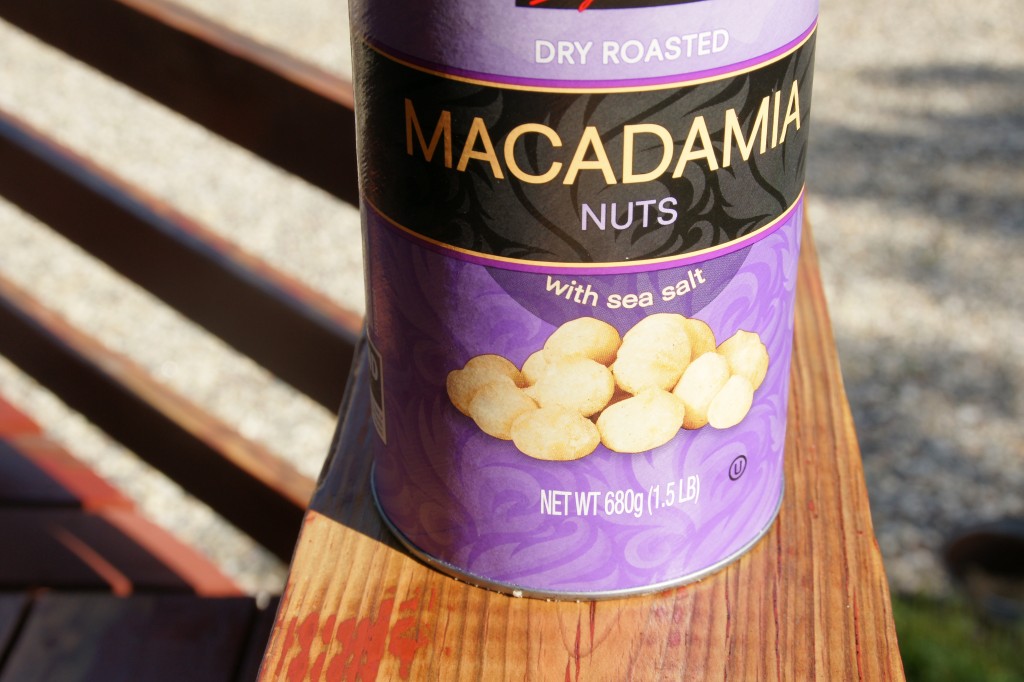 I am not sure what possessed my daughter to buy such an expensive item such as  this 1 1/2#  can of dry roasted macadamia nuts with sea salt but I am so glad to be the "finders keepers" person and instead of the "losers weepers" person.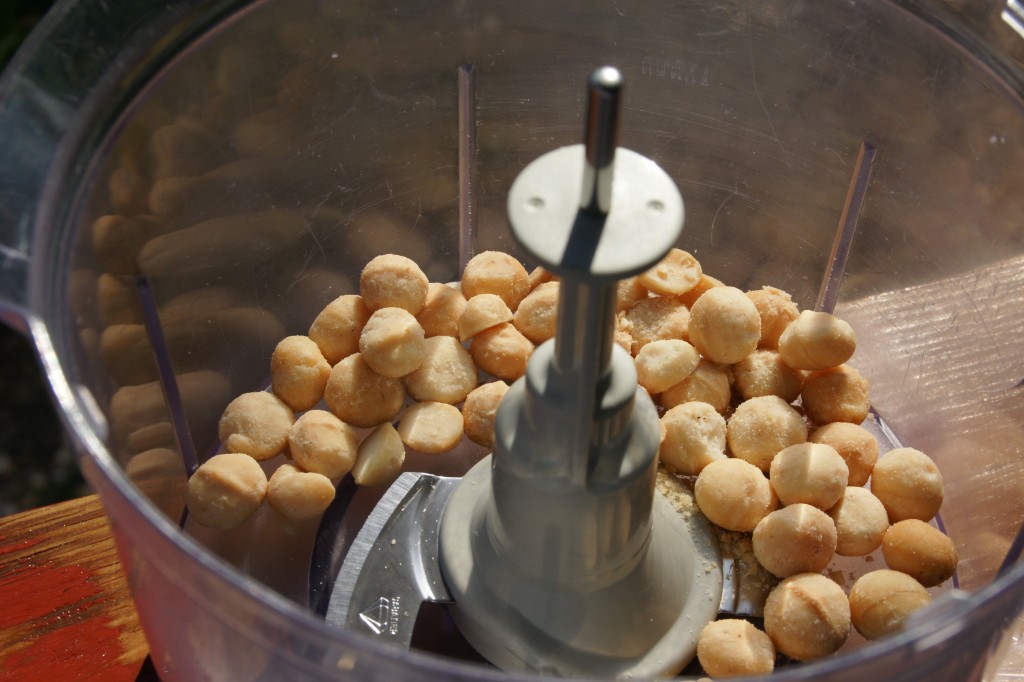 I quickly poured the remainder of the can into my food processor before anyone saw me and confiscated my "treasure".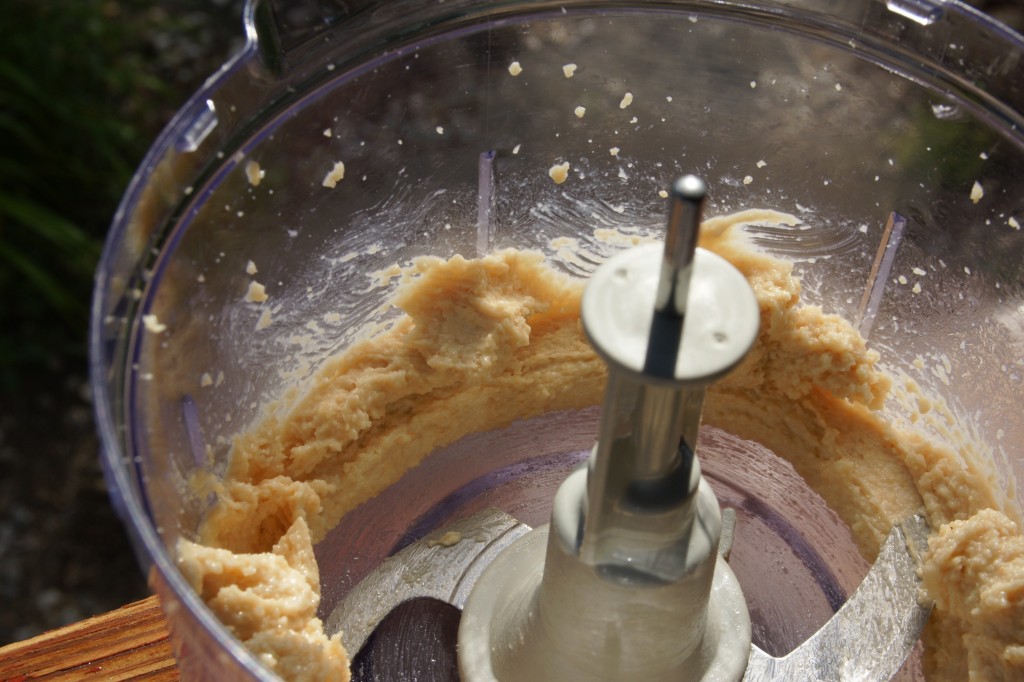 Two minutes later  (literally 2 minutes of mixing in my food processor, I timed it) my frozen macadamias were a luscious nut butter. So quick no one even knew what was happening.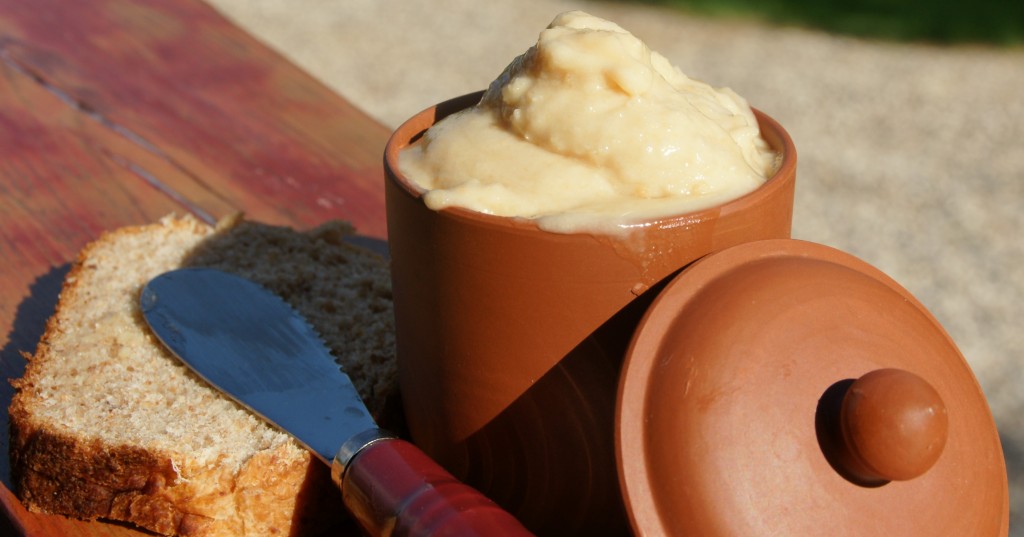 The macadamia nuts had been in the freezer so were really cold when I started.  The nut butter was still cold when I removed it from the food processor and stirred in honey but in this photo you can see that the sun has warmed it to the point that it is starting to melt.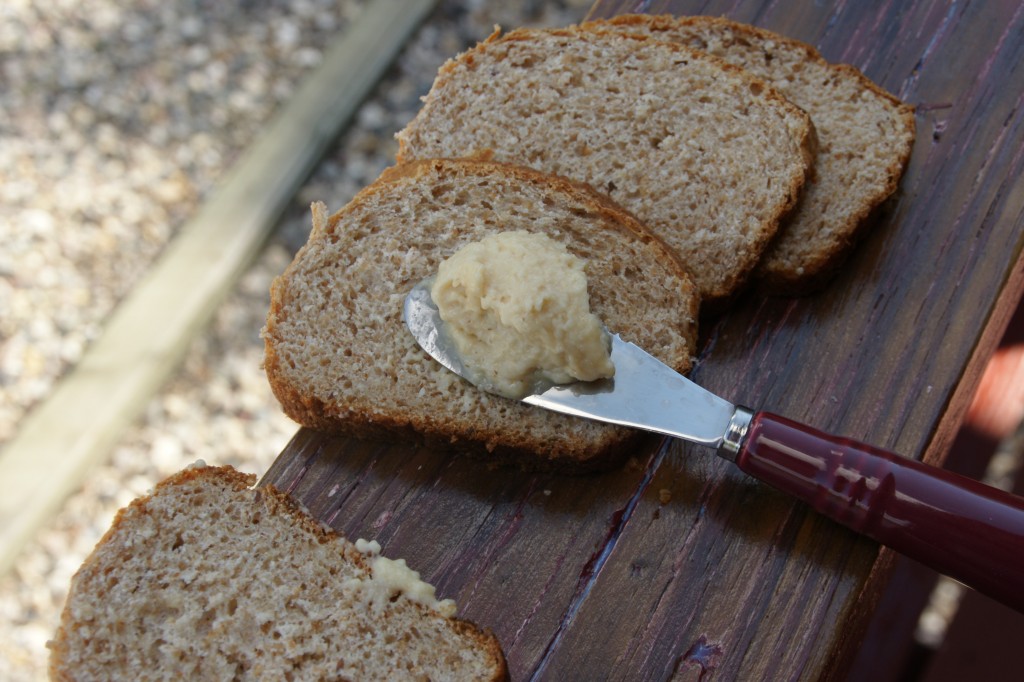 So for my new favorite lunch, I grind the wheat from the field by my house, make it into a bread using 100% whole grain and spread it with my own nut butter mixed with honey from the bee hives we just set out last week. Now that is what I call an all-natural lunch.  No refrigeration needed, it keeps for the next day if my lunch plans change and I can eat it without a utensil just fine, thank you.
Macadamia Honey Nut Butter
3/4 lb. macadamia nuts, roasting and salting is optional
1/4 cup honey
Place nuts in food processor and process for 2 to 3 minutes or until smooth. Mixture will go from chunky to forming a ball to being smooth like what you might expect of a nut butter.  Stir in honey. I like to do it just before serving because some honey will crystallize faster than others. I can melt the honey crystals that are pure honey, but once I add the nut butter, it is much harder to get rid of those sugar crystals.