I have traveled across the United States visiting Farmers Markets this summer, and they all have such wonderful regional specialties.  I really enjoy the produce that is unique to each area,  such as prickly pear cactus. It is a delicacy found at most of the large city markets.  I thought it grew only in more arid parts of the country until my father-in-law showed me a huge patch he planted in his Minnesota yard several years ago. It has gone crazy and taken over the space, so  it might be best to keep it contained if you decide to plant it. He said that a friend had given him three little "starts" from his own Minnesota prickly pear patch.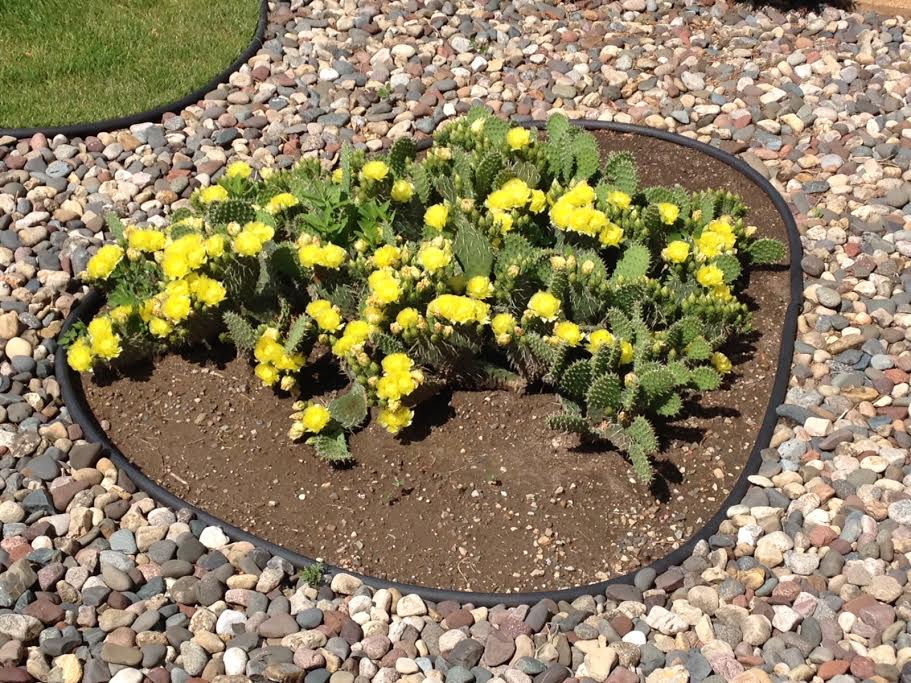 Prickly pear cactus blooms in the spring and can be picked and served in a wonderful fresh salad called Napolito.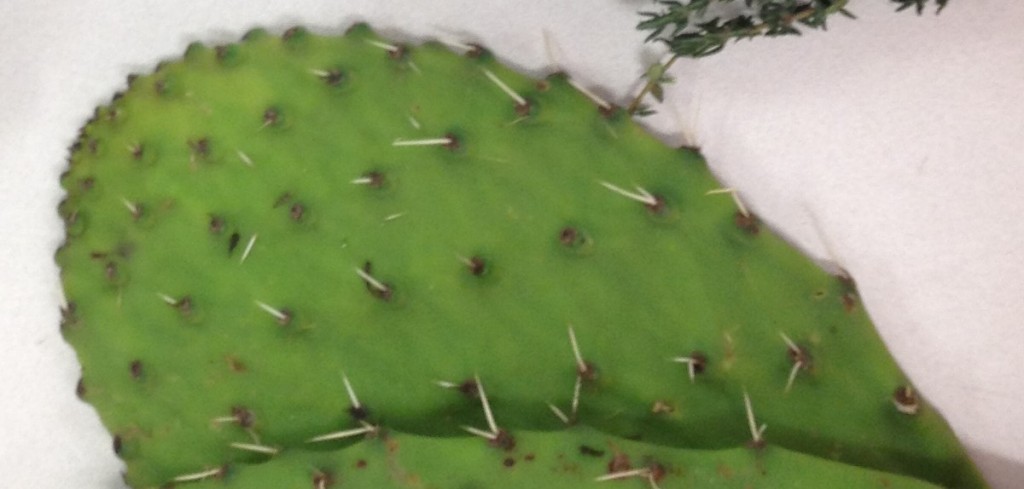 You might want to wear heavy gloves when dealing with the prickly pear.  Remove the blooms by pulling them off and be sure to get all the "prickles" off by using a vegetable peeler.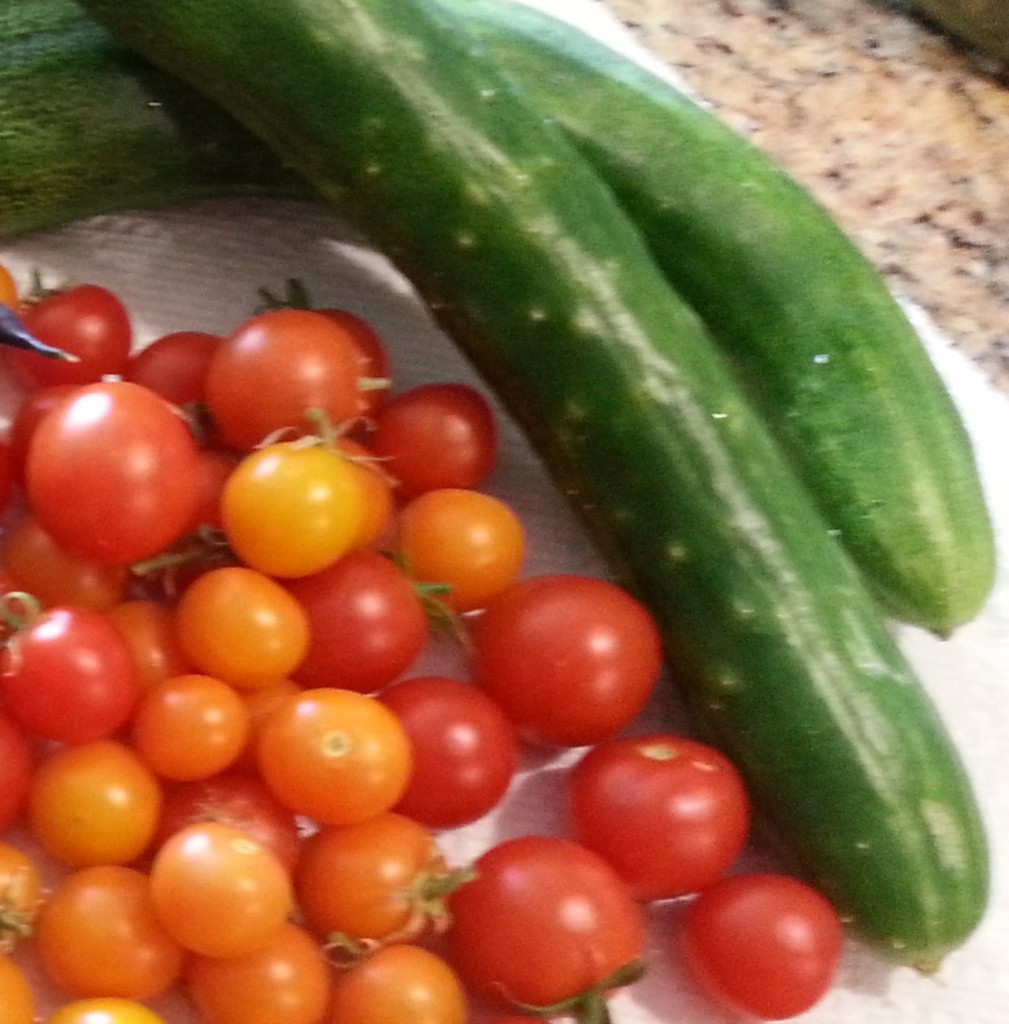 Tomatoes, cucumbers, and other seasonal produce combine for a really unique salad.
Napolito Salad
4 medium prickly pear cactus leaves
1/4 cup water
¼ cup chopped fresh cilantro
2 tablespoons chopped fresh parsley
1/2 cup diced tomato
1/2 cup diced cucumber
½ green pepper, chopped
½ cup diced yellow bell pepper
1 tablespoon chopped fresh green onion
¼ cup olive oil
¼ cup vinegar
¼ teaspoon fresh snipped thyme
1/8 teaspoon fresh grated ginger
1 teaspoon salt
¼ teaspoon pepper
Clean, remove stickers, and slice the cactus leaves into 1/8 inch x 1 inch strips.
Microwave the cactus strips and water on high for 6 to 8 minutes or until tender but still crisp. Drain and cool. Combine cilantro, parsley, tomato, green pepper, yellow pepper, and green onion in a serving dish. Combine remaining ingredients in a jar with a tight fitting lid. Shake until mixed and pour over salad ingredients. Serve garnished with the extra cilantro.