Mallory brought me a bottle of Chocolate Balsamic Vinegar when she visited and I had to create  a really special salad to showcase it.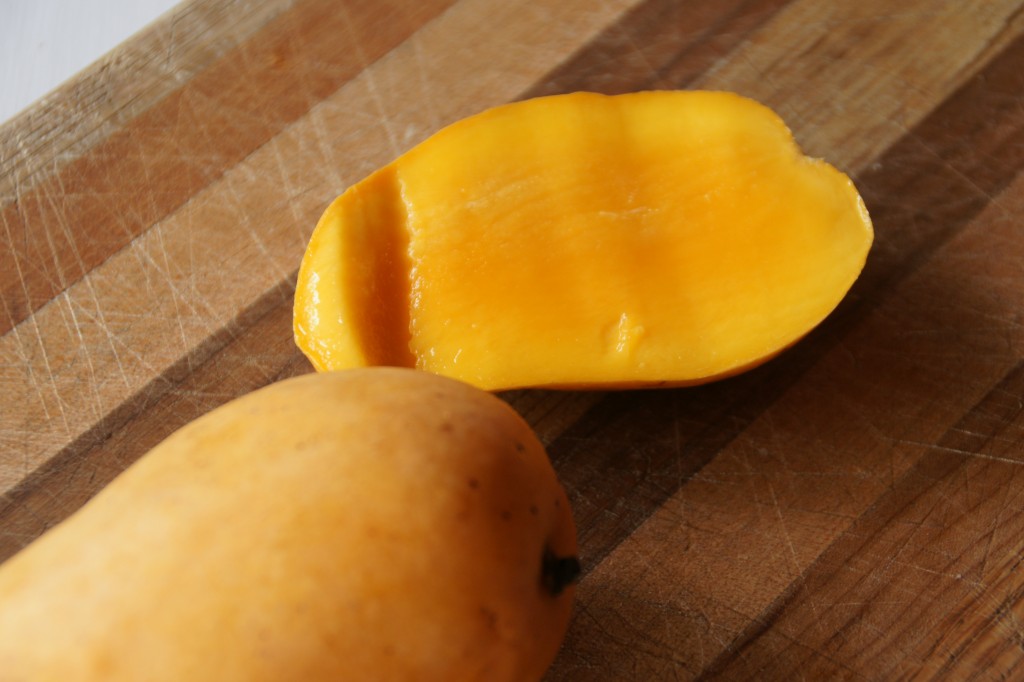 I had perfectly ripe mangos and blackberries that were just begging to be paired with fresh Mozzarrella and spinach.  Mangos are have a big seed in the center so cut in half length-wise just a little off of the center on both sides of the seed. When mangos are perfectly ripe, the skin peels right off of the flesh with just a slight bit of finger pressure. I have tried every way possible to slice,dice or peel mangos and have found that sliding my finger between the flesh and peel and pulling off the peel is the easiest way.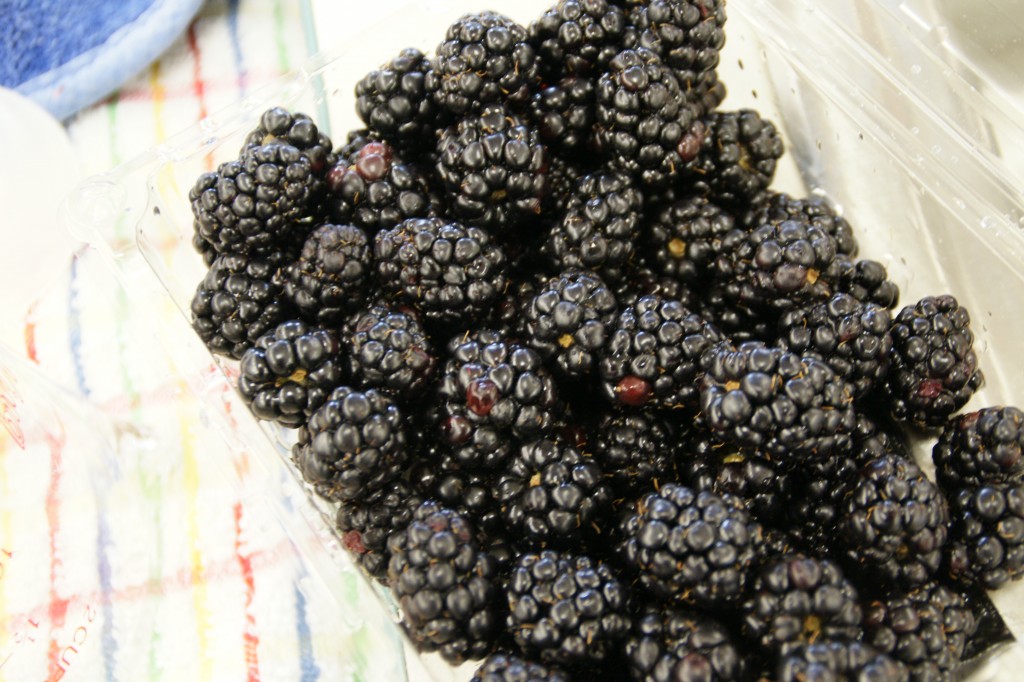 Blackberries are a beautiful color and flavor contrast to the sweet mango. The dressing was as simple as just a little drizzle of the Chocolate Balsamic Vinegar and olive oil.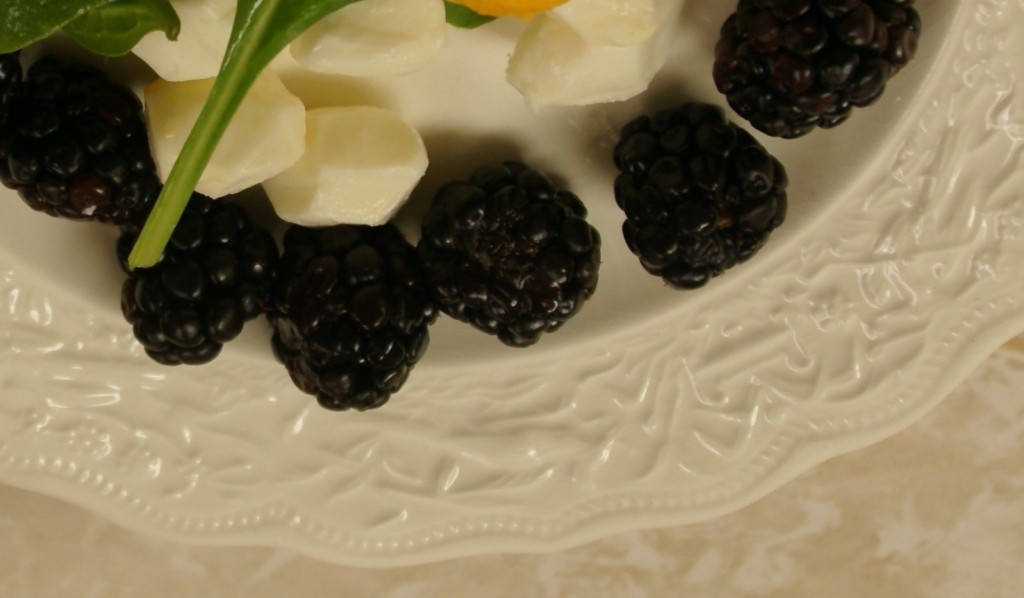 Mango, Blackberry and Fresh Mozzarella Spinach Salad with a Drizzle of Chocolate Balsamic Vinegar
1 fresh mango, sliced
1 cup fresh blackberries
4 cups fresh spinach leaves
2 ozs small,  fresh mozzarella balls
2 tablespoons chocolate balsamic vinegar
2 tablespoons extra virgin olive oil
Arrange slices of mango, blackberries, spinach and mozzarella on salad plates. Drizzle with vinegar and oil. Serve at room temperature.