How many engineers does it take to plan, design and execute antipasto platters for Andria's wedding. In this case, it was 6 engineers, 2 doctors of physical therapy and 1 with a MS in social work to plan and design a tower of brie cheese surrounded with just the perfect tiny bites.   Three stacked rounds of cheese made tiers resembling a wedding cake. The towering cheeses were the starting place for antipasto platters to be served at Andria's wedding.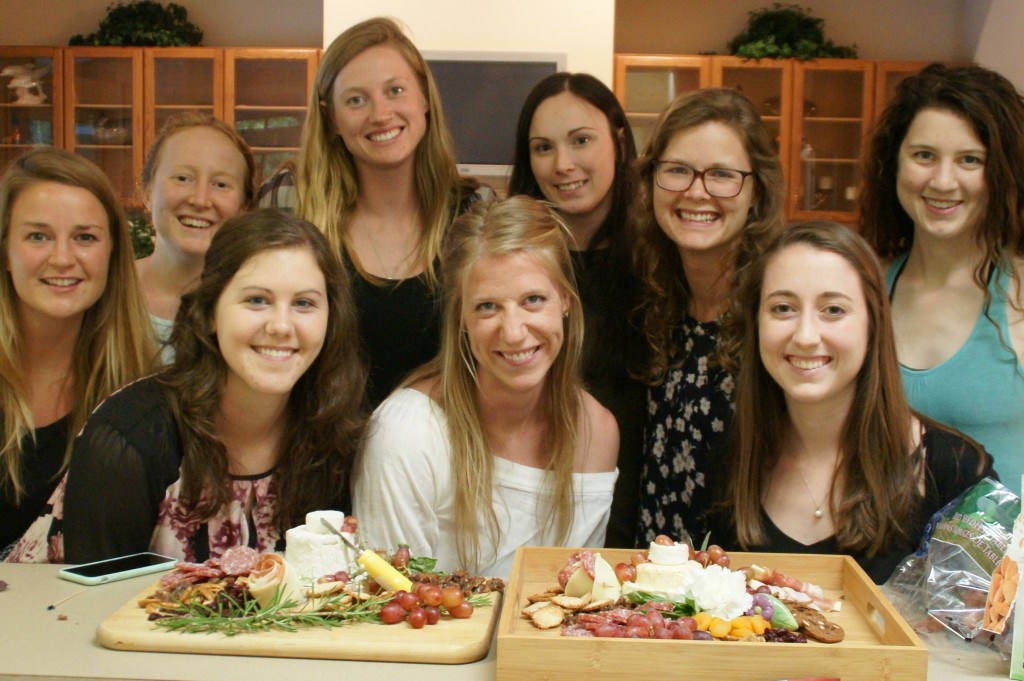 Andria and her fiance' made 90 cutting boards for serving the 5 course meal. The first course, an antipasto platter, took a little creative action when Andria and Friends got together.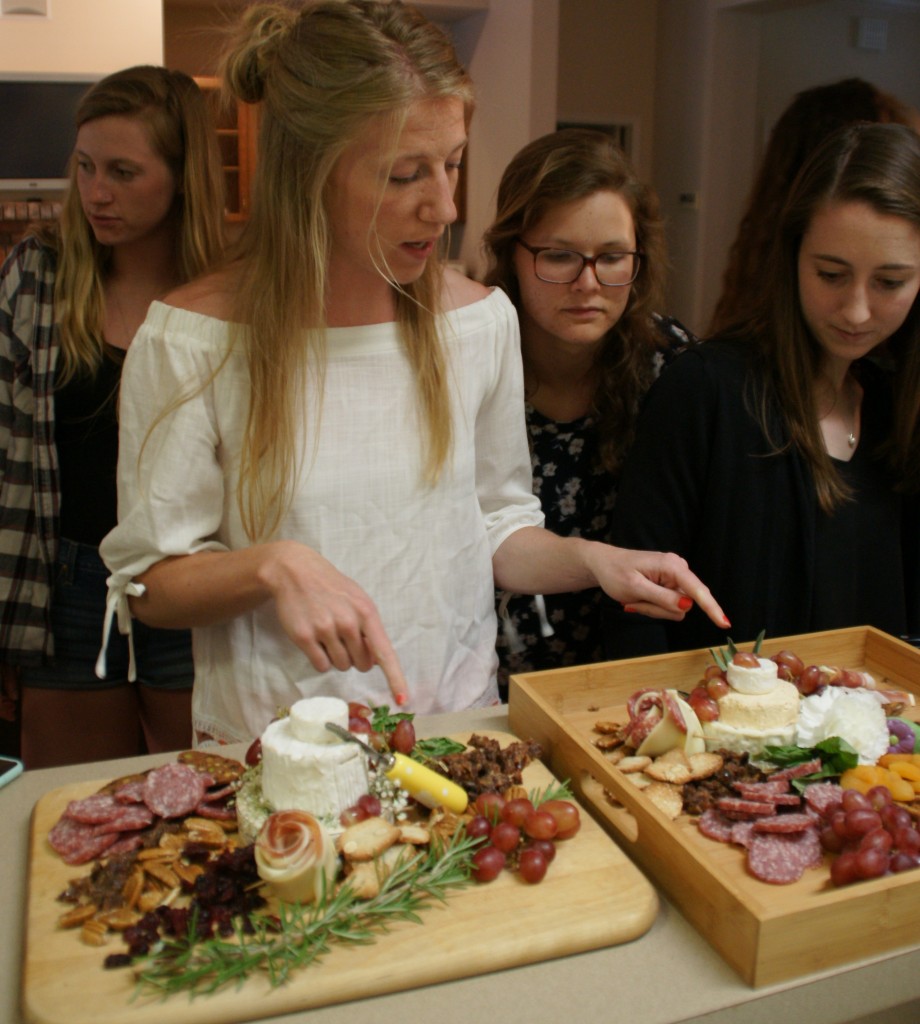 Andria and Friends tried all kinds of different arrangements to see which one would make the best display for the wedding platters. Determining the flavors that went best together was the next goal. Antipasto typically is made up of cured meats, dried fruits, marinated vegetables and cheeses. So the analysis also included exactly which ingredients would surround the brie-mini -wedding-cakes.   The slight tang of fresh grapes paired well with the cheese. The rest of the antipasto platter pulled together really quickly by arranging nuts, dried fruit and crackers at the base of the trio of brie rounds.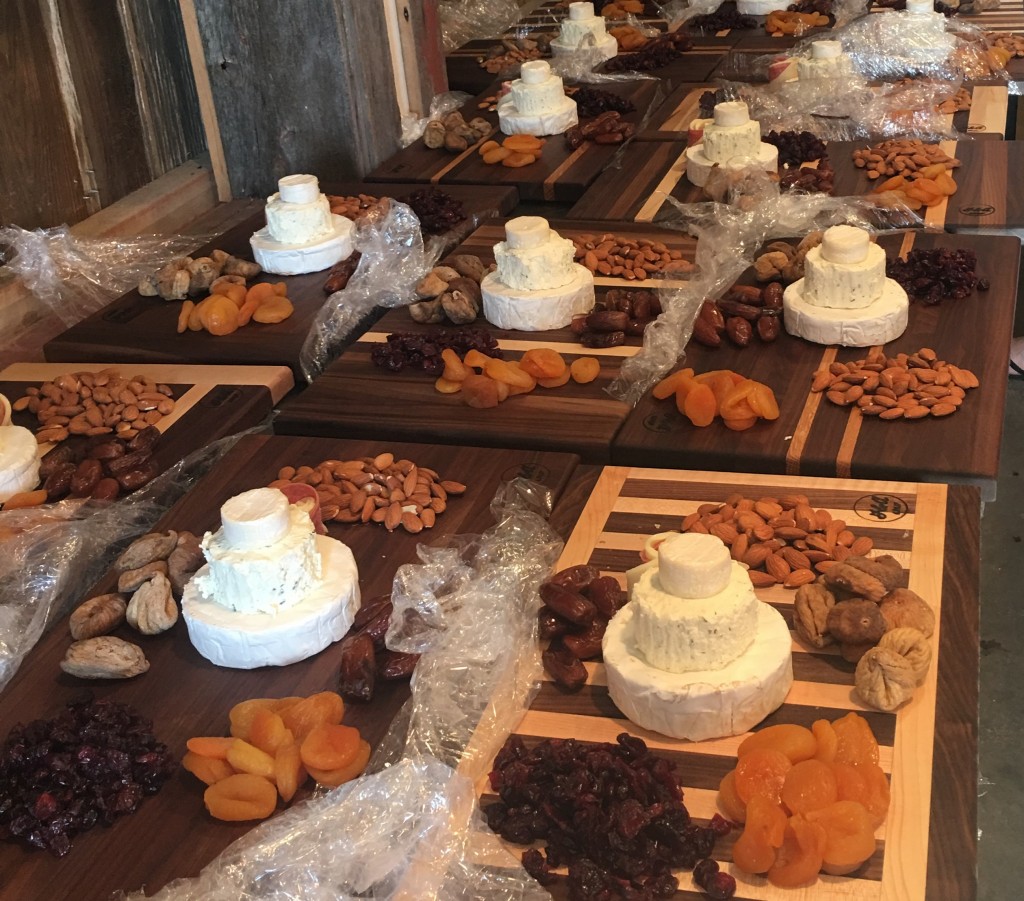 A rose made from prosciutto and thinly sliced cheese garnished each tray.  It was made by placing 1 slice of prosciutto on one slice of cheese.  Starting at narrow end, roll cheese up with prosciutto in the center. Ruffle out the prosciutto and cheese slightly to give the roll a rose petal effect.  Place a toothpick through all of the layers at the base of the meat and cheese.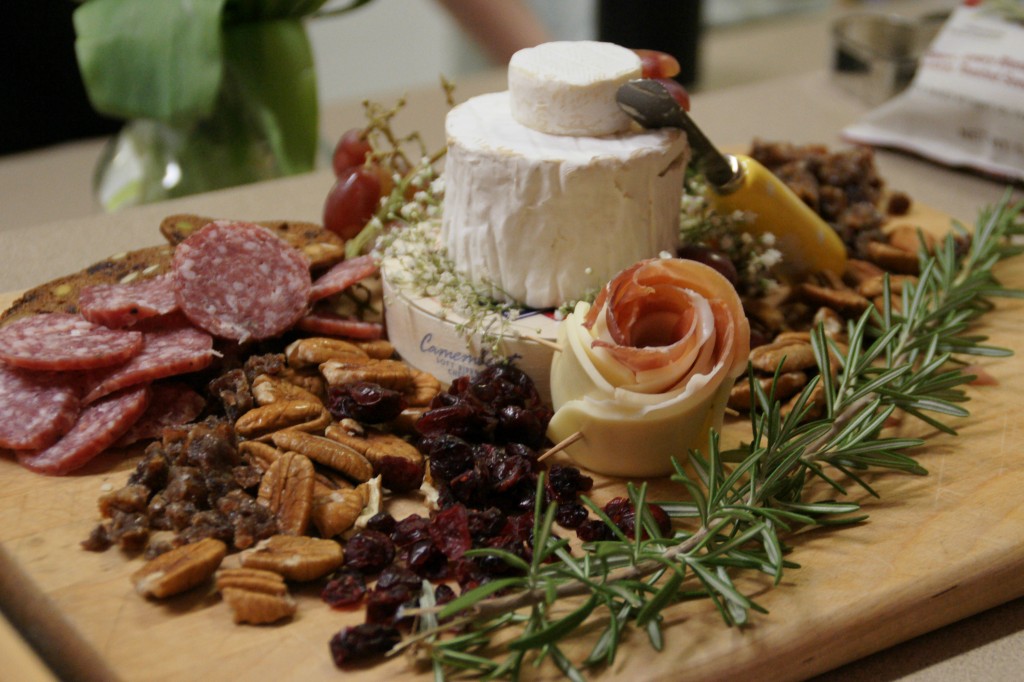 Antipasta Platters
Start with three different sizes of brie set up on top of the other for a "mini wedding cake".
Add an assortment of  Italian inspired tiny bites such as:
Cured Meats: Prosciutto, hard salami, pancetta
Dried fruit: Apricots, dates
Fresh Fruit: Figs, red grapes, green grapes
Marinated Vegetables: Peppadews, tomatoes
Olives: Castelvetrano, Cerignola
Bread Sticks, foccaccia bread,
Crackers, cheese straws
Parmesan Reggio Cheese, feta, fresh mozzarella
Fresh herbs: Rosemary, basil, bay
Nuts: Almonds, pecans
Arrange tiny bites around brie and serve as a first course.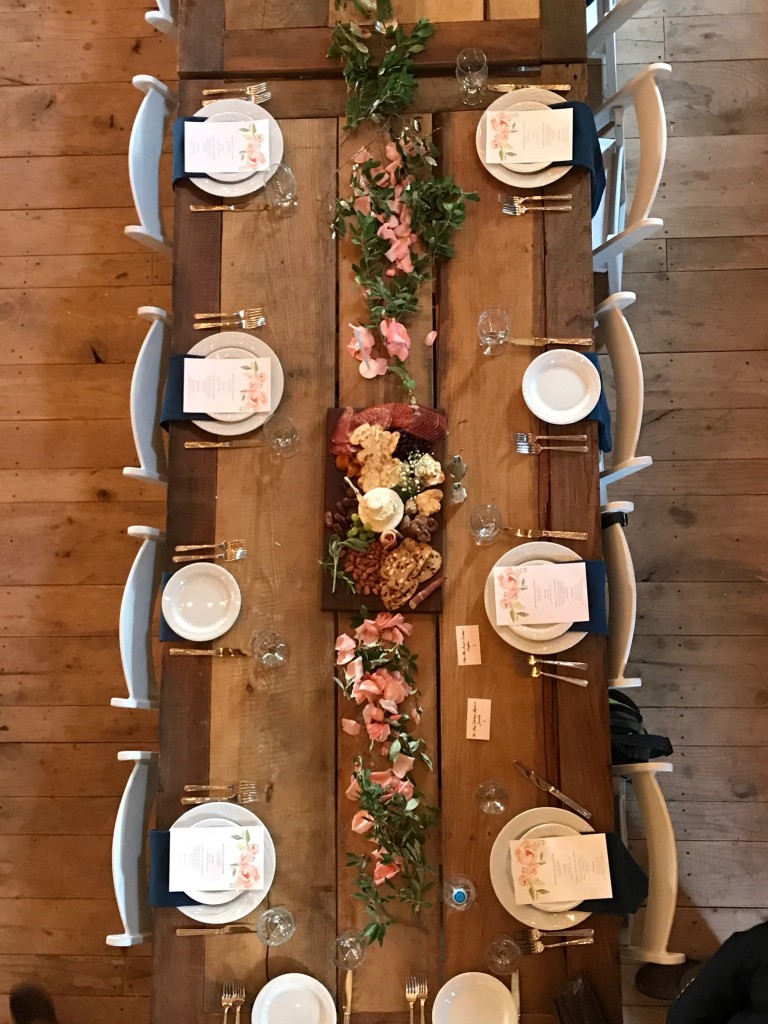 The tables were beautiful and the antipasto platters were a perfect centerpiece.