Several years ago my daughter told me about an amazing restaurant experience where she was served Crystallized Ginger as the grand finale. It sounded intriguing enough that I ran out and found some, but I was n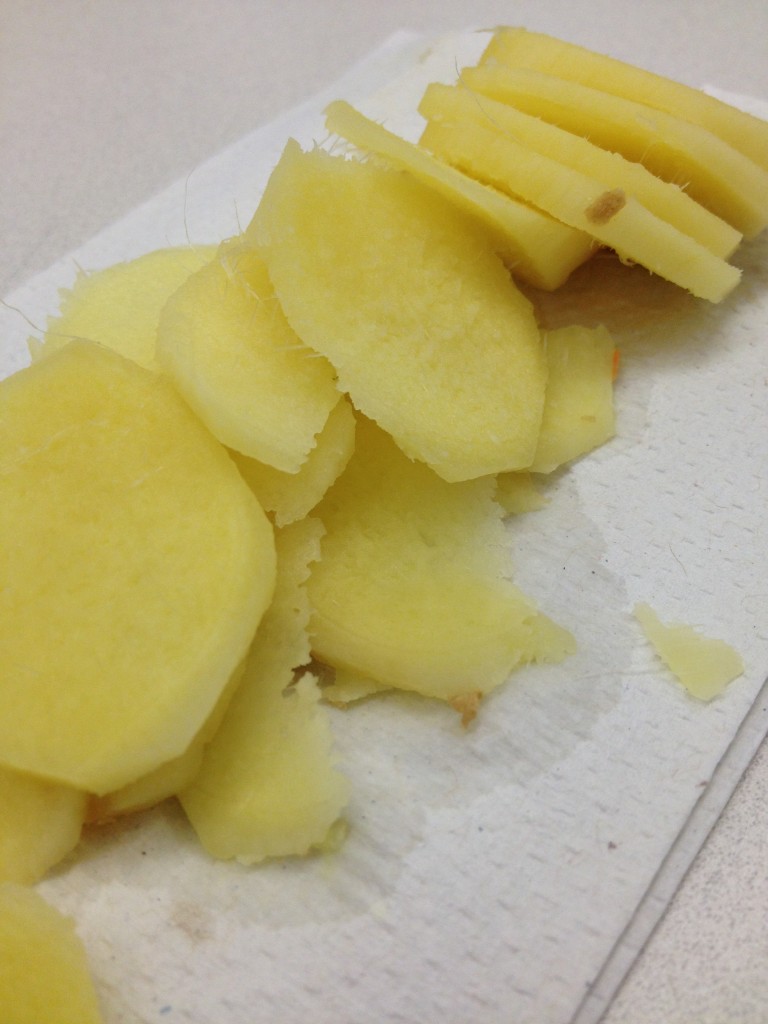 ot impressed with it and it sat in my cupboard forever. Later I came across a recipe from Cooks Illustrated on how to make your own. I tried it and was hooked. So are the culinary students in my class who love the little crystals and the sharp, sweet flavor.
  But, that flavor really depends upon the ginger you start with. If it is fresh, the flavor will be mellow and smooth. Ginger that is woody and a little older will have a stronger more pronounced bite to it.  My students from Vietnam say they never peel ginger. The papery thin layer is usually not on purchased Crystallized Ginger, but I have done it both ways. I hate to waste ginger by peeling but it does look a little m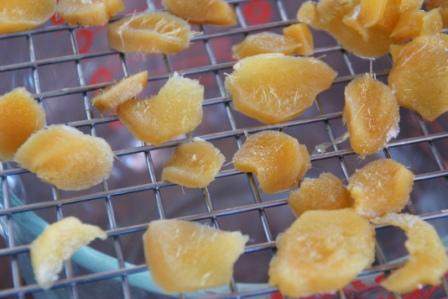 ore like crystals when peeled. It usually comes down to how much fresh ginger I have. Today I found a huge bag of it at an Asian Market. It was a great find and I am feeling like I don't have to hoard my ginger. I adapted this recipe for the microwave which does a great job of super-saturating the sugar and water.
As the ginger cools in the super saturated mixture, it absorbs sugar.
I toss the ginger with additional sugar to give it the look I want.
Both the liquid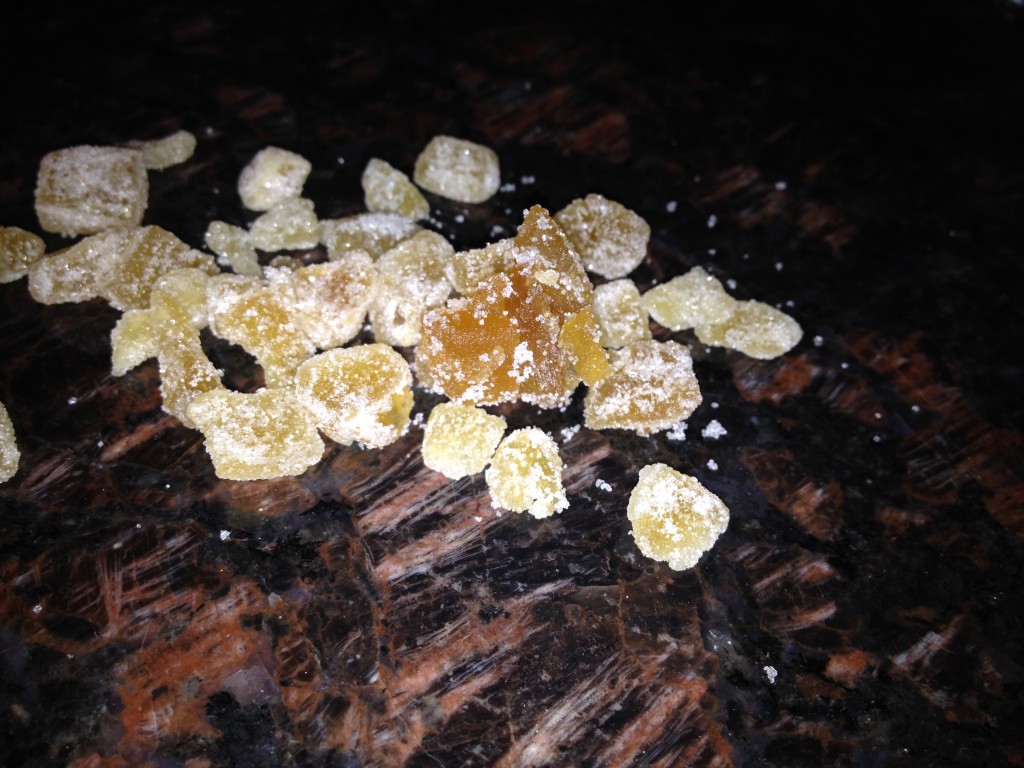 left behind and the sugar that is used to coat the ginger have a wonderful flavor, so save it for baking.
Crystallized Ginger can be used in cakes, cookies, or muffins.  I am saving my ginger crystals to top scones for company this weekend.
Crystallized Ginger
1 pound fresh ginger root
1 cup water
1 cup sugar, plus more for tossing with ginger



Peel the ginger root and slice into 1/8-inch thick slices. Place into a 2-quart microwave-safe dish with the water and 1 cup of sugar.  Microwave on High for 4 to 5 minutes or until ginger is tender and sugar is dissolved, stirring twice.  Let stand for 30 minutes to allow ginger to absorb sugar.