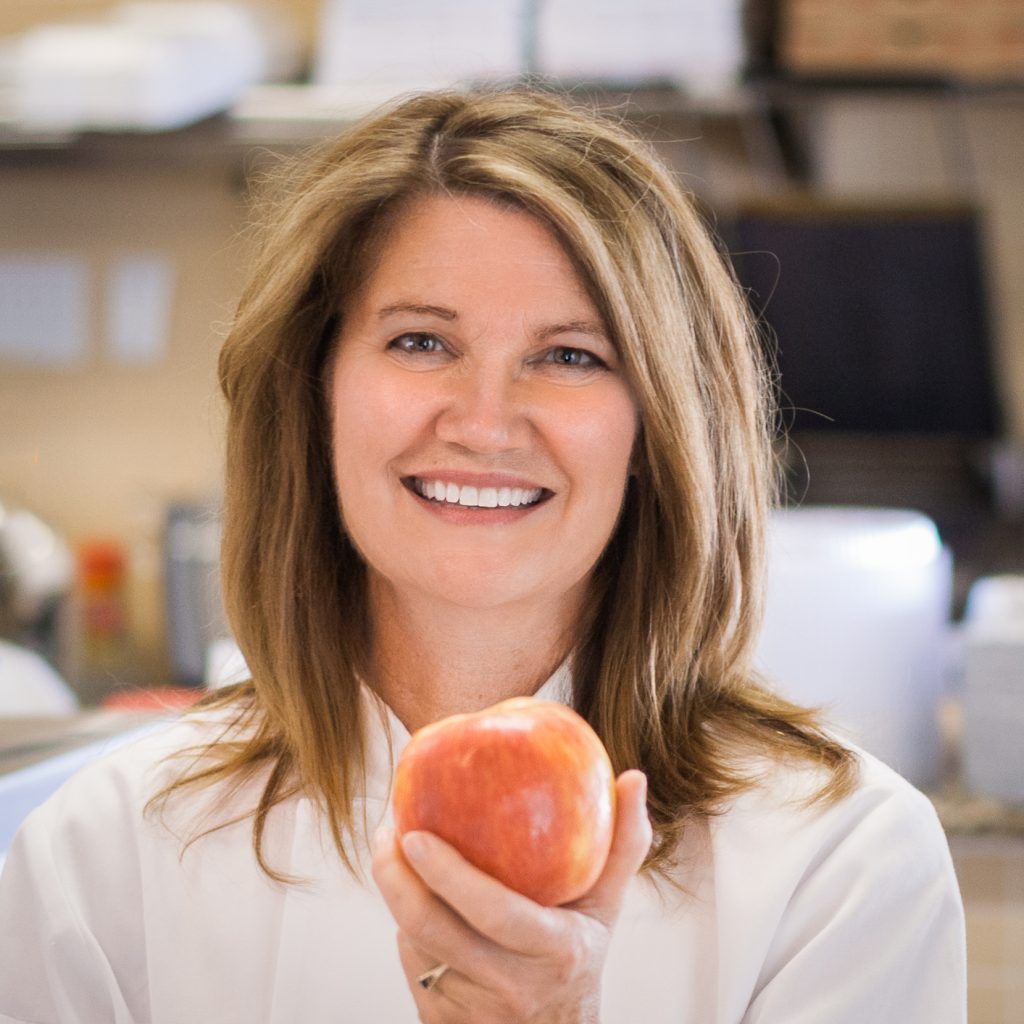 It was really great to meet so many of the UCF community at the Culinary Medicine Session. We worked through so many great nutrition and culinary ideas and then tasted each of the recipes. Here are the recipes from the session. Let me know in the comments what you thought of the morning and what recipes are your favorite. Thanks for joining me. Jacque
Blueberry Sorghum Granola
2 teaspoons grapeseed, coconut, canola oil or butter
2 teaspoons water
¼ teaspoon vanilla extract
2 teaspoons honey, sorghum, brown sugar or maple syrup
1/3 cup rolled oats
2 tablespoons nuts and seeds
tablespoon dried blueberries, craisins, cherries or raisins
Combine all ingredients in a mug and stir well. Microwave about 2 minutes, stirring every 30 seconds. Microwave until oats begin to toast.  Spread granola out on a plate to cool. It will become more crisp as it cools.
Fresh Whole Milk Yogurt
4 cups milk
1 Tablespoon yogurt from previous batch or store purchased
Heat milk to 190 degrees. Simmer for 5 minutes. Cool to 120 degrees. Stir a small amount into the yogurt and add to warm milk. Let sit at 120 degrees for 8 to 10 hours. Refrigerate. Keeps for several weeks when refrigerated.
Sundried Tomato Sourdough Bread
3/4 cup sourdough
4 cups flour
1/4 cup oil packed sundried tomatoes
1 teaspoon salt
1/2 to 1 cup water or enough to make a soft dough
Combine all ingredients. Mix and knead or fold dough for until smooth. Let rise until double in size. Gently deflate and shape. Place on parchment paper and set in cast iron Dutch oven. Cover.  Let rise again until double. Place lid on Dutch oven and place in a cold oven. Turn oven on to 425 degrees and bake for 30 minutes. Remove lid and bake until no longer doughy or just under 200 degrees F.
Quinoa Tabbouleh
Quinoa 1 cup
Kosher Salt ½ tsp
Lemon Juice 1/3 cup.
Garlic clove, minced fine 1 each
Extra Virgin Olive Oil ½ cup
Freshly Ground Black Pepper To taste
English Cucumber, diced small 1 each
Cherry Tomatoes, tricolor, cut in halves 1 pint
Flat Leaf (Italian) Parsley, chopped 2/3 cup
Fresh Mint, Chopped (optional) ½ cup
Green Onions (scallions), thinly sliced 2 each
Place the quinoa, salt and 2 cups of water in a medium sauce pan over high heat. Bring to a boil, then reduce the heat to medium-low and allow the quinoa to simmer until tender (about 10 minutes). Remove the quinoa from the heat and allow it to stand, covered, for 5 minutes more. Remove the cover and fluff with a fork. Allow the quinoa to cool. While the quinoa is cooling, prepare the dressing. Whisk the lemon juice and garlic in a small bowl. Gradually whisk in the olive oil. Season the dressing to taste with salt and pepper. Add the prepared cucumber, tomatoes, herbs, scallions and the dressing to the COOLED quinoa; toss to coat. Taste and season with more salt and pepper if needed.
Walnut Pesto
Basil 1 ½ cup packed
Extra Virgin Olive Oil 1/2 cup
Walnuts, toasted 1/3 cup
Parmigiana Cheese (optional) ½ cup
Garlic cloves 2 each
Kosher Salt and Pepper to taste
Place all of the ingredients in a food processor or blender until finely chopped. Taste and season with salt and pepper.
HINT: This can be made and frozen for future use. It will stay fresh in your refrigerator for 5 days.
OPTIONS: Cheese is optional. You may use any green leafy herb you like, such as parsley, cilantro, mint, etc. Another great ingredient is sun dried tomatoes (use the one packed in oil, not the dry).
Plum Soup
Purple Plums 2 lbs.
Sugar As needed
Water 1 cup
Cut the plums in half and remove the pit. Cut the plum halves into small pieces (about 6-8 per half) Place the plums in a sauce pan so they are not too crowded. Otherwise, when they cook they will spit all over your stove. Add the water and bring the plums to a boil over medium heat. Reduce the heat and allow the plums to simmer until the water evaporates and the plums are very soft. Taste the fruit and if you would like it to be sweeter, add some sugar (I rarely add any) and cook until it is dissolved. Remove the plums from the heat and allow to cool down. Puree the plums with an immersion blender, blender or a food processor. Chill. Serve with a swirl of yogurt.
Options: I like to add some whole fresh cherries to the soup for texture and flavor. You can add any other fruit such as peach or nectarine slices.