I like a hot pepper jelly I can drizzle. Maybe I should call it something rather than a jelly because it is much thinner. I think of a jelly as something that molds to the jar and comes out almost in pieces. Not this at all. My hot pepper jelly is more like a syrup. It goes on  my salad or even ice cream. The flavors all mingle in just the perfect way.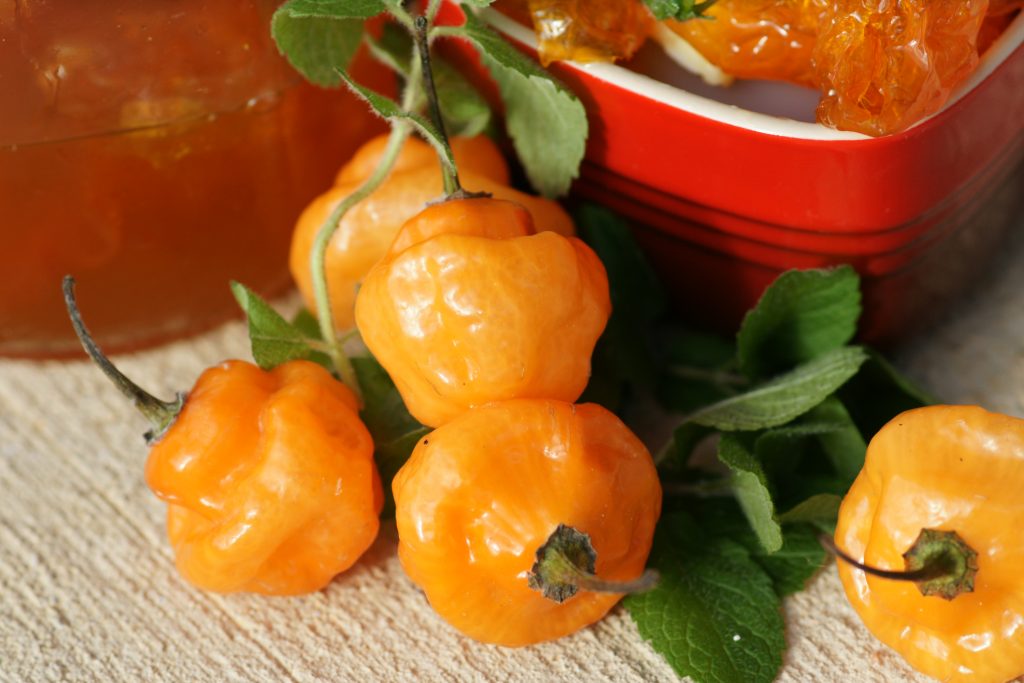 Just look at those peppers. I call them habanero. If anyone knows them by a different name, let me know?
Such gorgeous produce takes very little to create a great appetizer. Its 3 ingredients, max 4 if you add mint. Boil the sugar syrup to the thickness you like and store in a jar. It keeps well in the refrigerator and is the sweetest bit of heat when you pull it out to serve. I confess, I use the syrup and skip eating the peppers. They are reserved for someone braver than I but every gathering seems to have someone who can eat the whole habanero. Lots of ways to serve Hot Pepper Habanero Jelly but maybe the easiest and one of the best is over cream cheese with a garnish of mint.
A cute little heart shaped dish and a garden trowel scoop makes it all festive.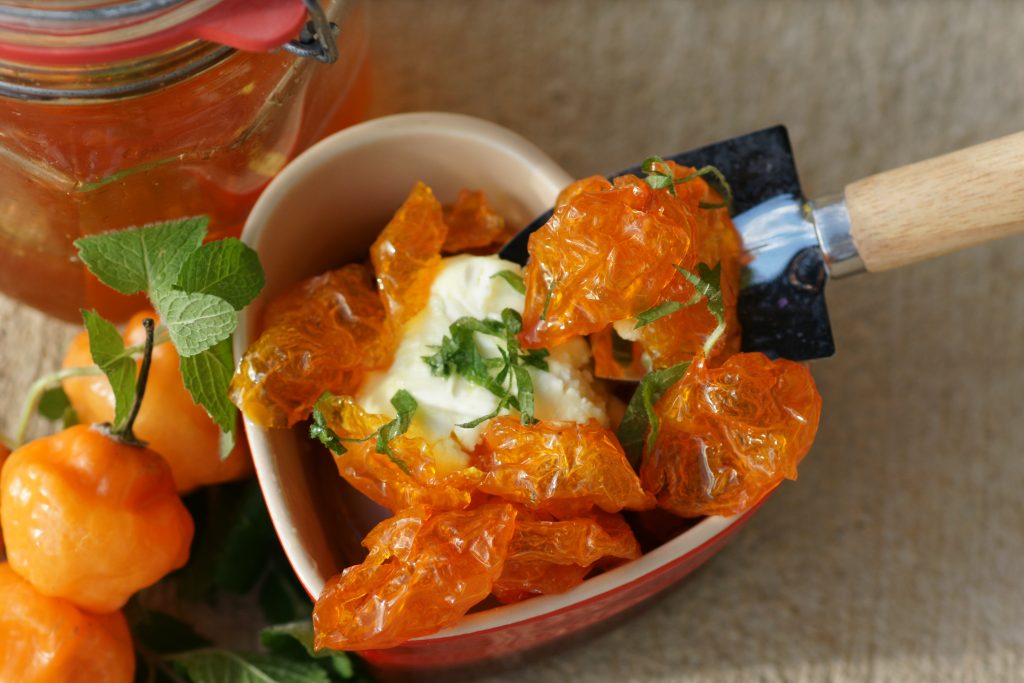 At a restaurant last week, they topped the cream cheese with a drizzle of hot pepper jelly and bacon crumbles. It was so good.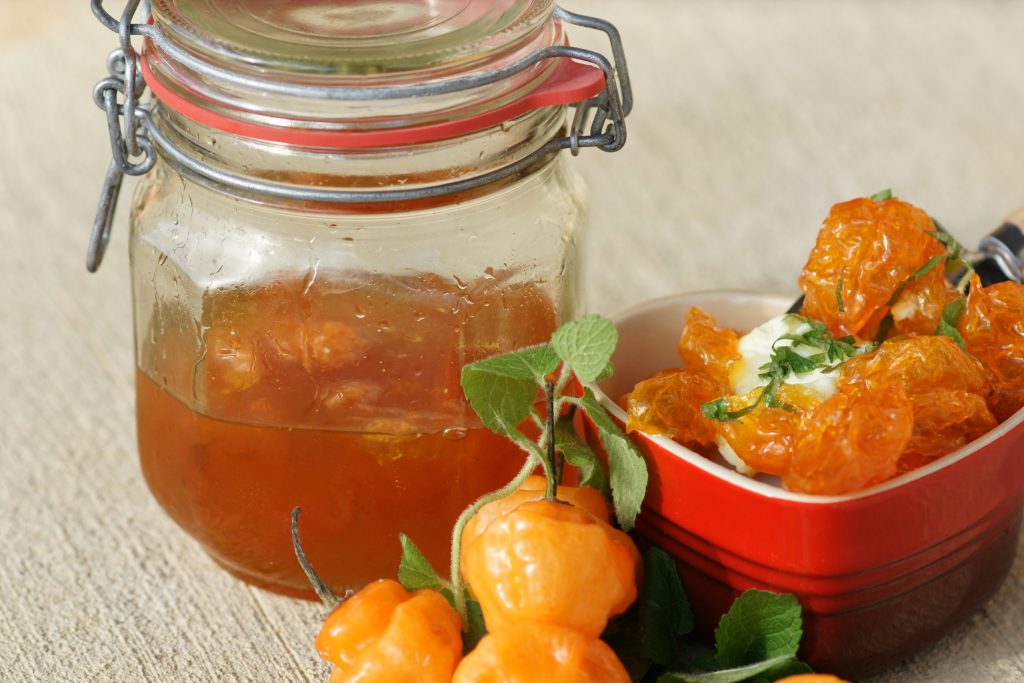 Hot Pepper Habanero Jelly
1 pound habaneros
1 cup sugar
½ cup apple cider vinegar
3 fresh mint sprigs, minced
Combine sugar and apple cider vinegar in a microwave-safe 2-quart measure. Microwave on high for 6 to 8 minutes or until syrup is slightly thickened. Stirring twice. Add peppers and microwave on high for 2 to 3 minutes or until peppers are heated, stirring twice. Cool and spoon over cream cheese and top with fresh mint. Eat with crackers or vegetables to dip. 
Refrigerate up to 3 months or freeze up to 1 year. For pantry storage, pour hot mixture in sterilized jars. Screw on flat canning lids and screw type lids.  Process in hot water bath for 5 minutes. Remove from hot water bath and allow to stand. Lids should pop as they seal. If they do not pop on their own, store in the refrigerator or process again.