The Dean's Society Menu:
Hors d'oeuvres
Fire-Roasted Tomato Bisque with Basil Micro-Greens
Tangerine, Blood Orange and Grapefruit Caprese Salad
Roasted Pumpkin Cashew Curry
Miniature Desserts
Sharing culinary medicine at the Dean's Society Gala is as sweet as it gets. An elegant harpist, a Christmas party and lots of food at the Sanford-Burnham Cancer Center all bring together a special event.  Each course is served as I give a demonstration of how it is made and what makes it especially nutritious.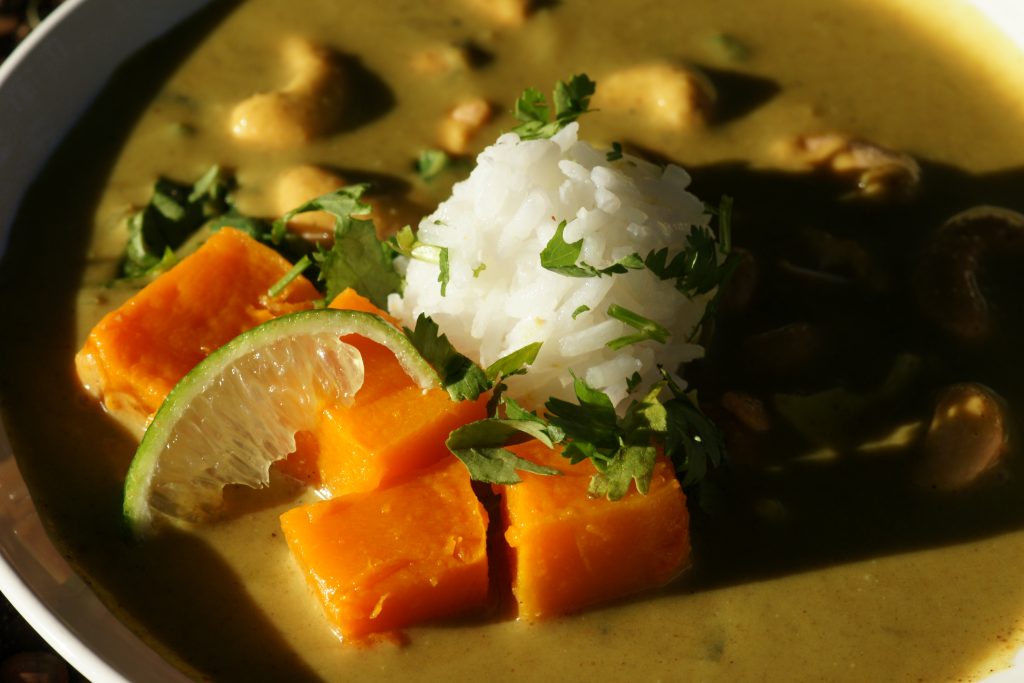 Harvest time on the farm is so much fun when pumpkins and squash are ready. I remember working late the night before the first frost was predicted. The air was cold and crisp. We would gather in as much as we possibly could. Winter squash store well and can be used in so many different ways. Pumpkins are a little more fragile and are best used within a few weeks of harvest.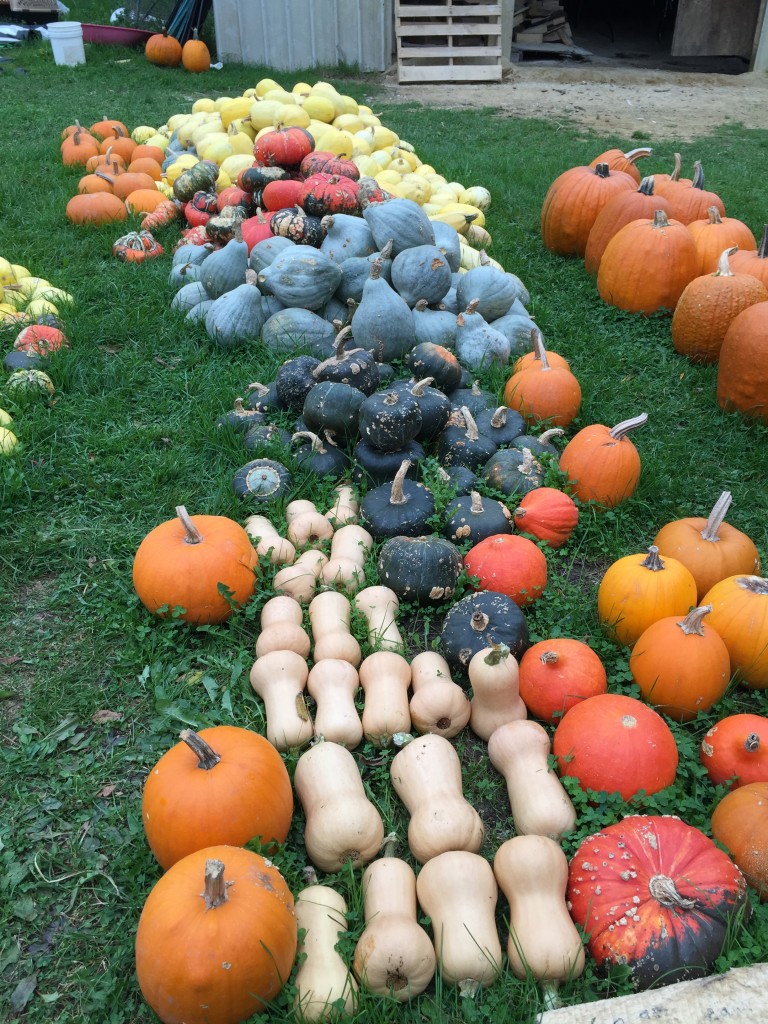 Just about any winter squash or small pumpkin can be roasted and used in this curry recipe. Pictured here are hubbard, butternut, sugar pumpkin, and buttercup squash.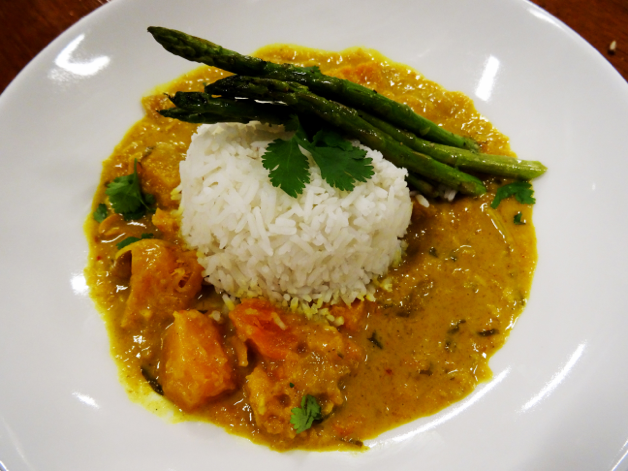 Roasted Pumpkin Cashew Curry
4 lb sugar pumpkin or other winter squash, peeled, seeded, and diced
1/4 cup vegetable oil
2 teaspoons mustard seed
¼ cup curry powder
1/4 cup ghee (or vegetable oil)
3 red onions, diced
8 cloves garlic, chopped
¼ cup ginger, peeled and finely grated
10 dried chiles de arbol
3 cups unsalted roasted cashews
1 tablespoon fresh or ground turmeric
2 teaspoon ground cumin
8 cups canned unsweetened coconut milk
2 cups coconut cream
1 cup chopped cilantro, plus cilantro leaves for garnish
¼ cup fresh lime juice
4 cups cooked Basmati rice
Toss the pumpkin with oil.  Roast in 375° oven until golden brown – 15-20 minutes.
Sauté mustard seeds and curry powder in ghee until mustard seeds pop, 30 seconds.  Add onions, garlic and ginger and sauté until golden.  Add chiles, cashews, turmeric and cumin and sauté for about 1 minute.  Add coconut milk and coconut cream.  Boil until thickened. Add pumpkin to pan and simmer until pumpkin is tender, stirring carefully so that you don't break up the pumpkin.  Just before serving add the lime juice and the cilantro. Serve over Basmati rice.
Fire Roasted Tomato Bisque
2 shallots
2 cloves garlic, minced
2 lbs roma tomatoes, sliced
1 cup vegetable stock
2 tablespoons olive oil
1/4 cup fresh minced Basil
1 tablespoon fresh minced Oregano
1 cup light cream
2 tablespoons tomato paste (to darken)
1 can (28 oz size) diced tomatoes
1 teaspoon sugar
1 teaspoon salt
1/4 cup seasoned croutons
Garnish with arugula micro-greens
Arrange shallots, garlic and tomatoes on a baking sheet. Drizzle with olive oil. Roast in a preheated 400 degree oven for 20 to 30 minutes or until very fragrant. Spoon into a 1-quart saucepan. Add basil and oregano. Bur mix until smooth (or process in food processor). Put mixture through a chinoise or fine mesh sieve to remove any pieces or skins to create a smooth soup. Add remaining ingredients except for croutons and micro-greens; garnish each serving with the croutons and micro-greens.
6 servings