It was late. We were all tired. But as we walked through the cheese show room, Mallory could not help but adjust the cheeses as she went by, making sure they were all faced just so.  It came from habit, she said.  After all, making cheese has been a part of the Van Tatenhove family way before she was born. When her Great Grandparents started making cheese, they would preserve their own special cheese culture in  mason jars that they had to keep at the perfect temperature.  It was an arduous process, but one that allowed them to build their cheese business  to one of the best known cheeses around.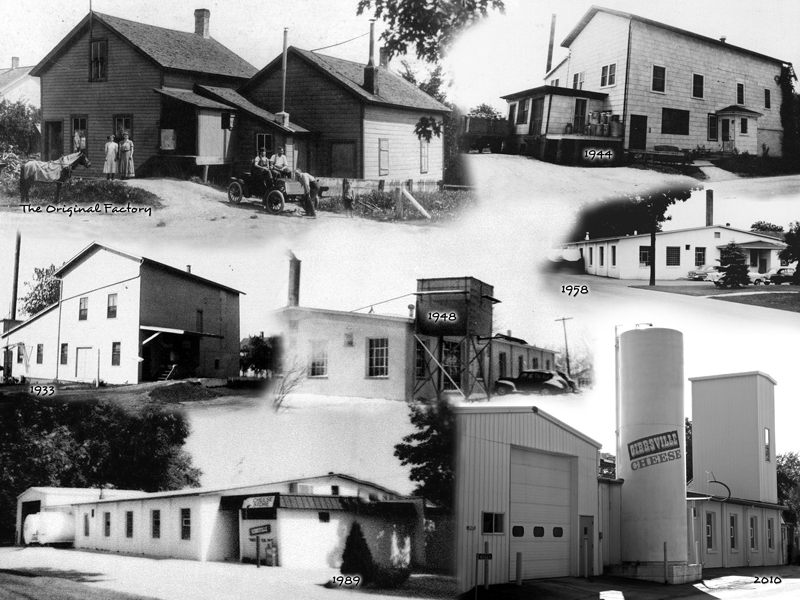 Photos of the cheese factory in 1933 through today. I think in those early years the cheese culture was "wild" meaning it was not prepackaged. It was probably handed down from one cheese maker to another.  If I remember the story right, Mallory's Grandmother said they would have several mason jars of the cheese culture sitting on the counter. Every time they used some they would make more of the culture so they would have enough for the next batch of cheese.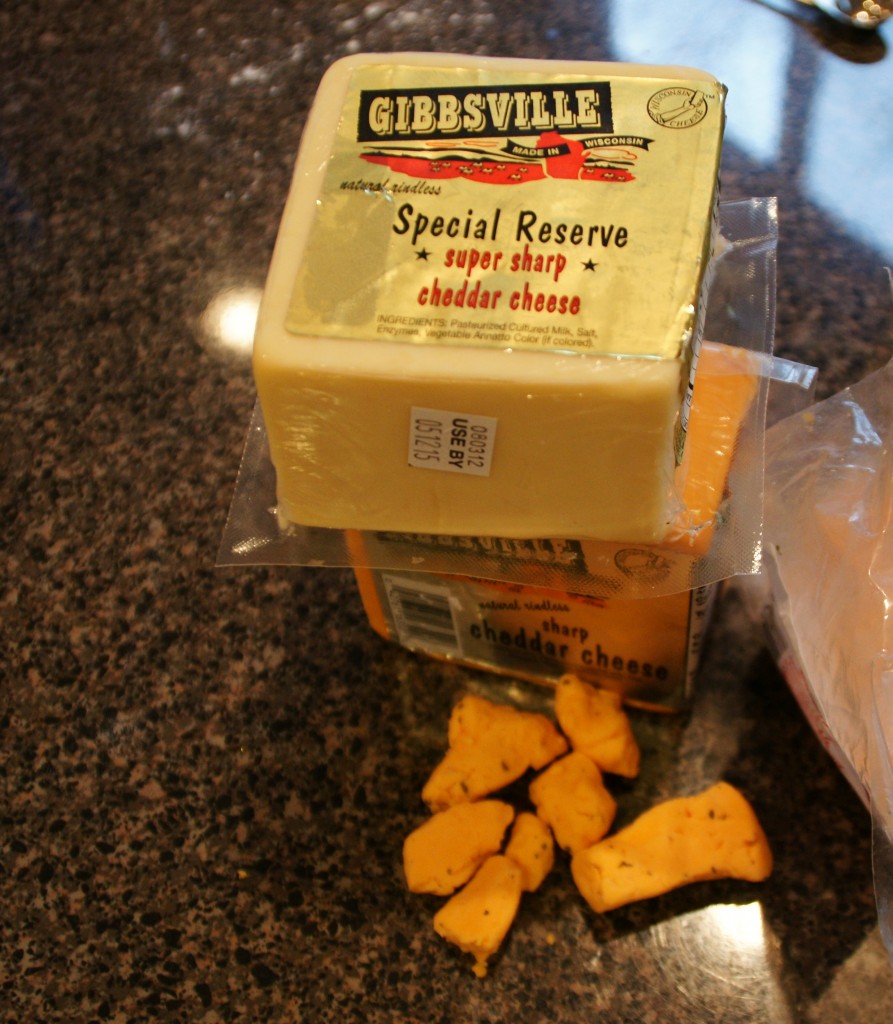 Pictured here are some of my favorite Gibbsville cheese products. The culture for these products today are purchased to assure the same quality every time and the equipment is state of the art, but it is still the Van Tatenhove family who devote their time and talents to making a cheese with a smooth, complex flavor that has made Gibbsville Cheese famous.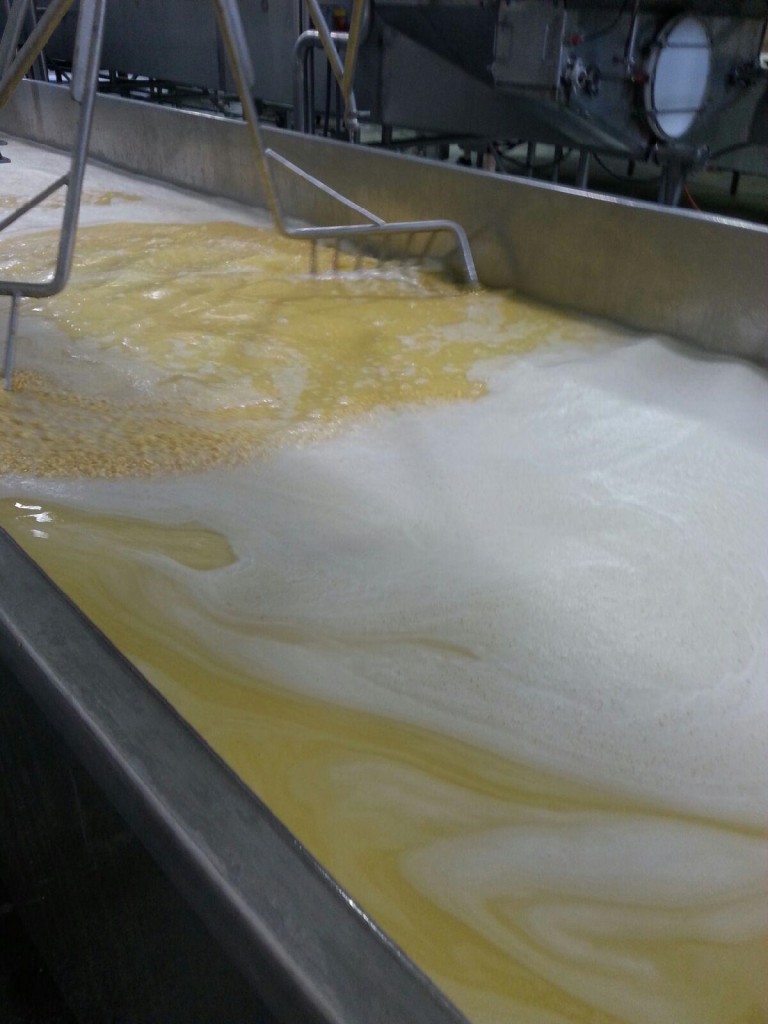 The whey and curds are starting to separate in this vat. Cheese cultures provide different flavors, textures, and forms by coagulation of the milk protein casein. The cheese from Gibbsville is made from milk delivered by neighboring dairy farmers. I love the idea of the surrounding farmers bringing their fresh milk to the Van Tatenhoves to make incredibly delicious cheese. In other parts of the country that might be called a "Boutique", or "Artisianal" cheese but for Gibbsville cheese, that's just the way they have always made it.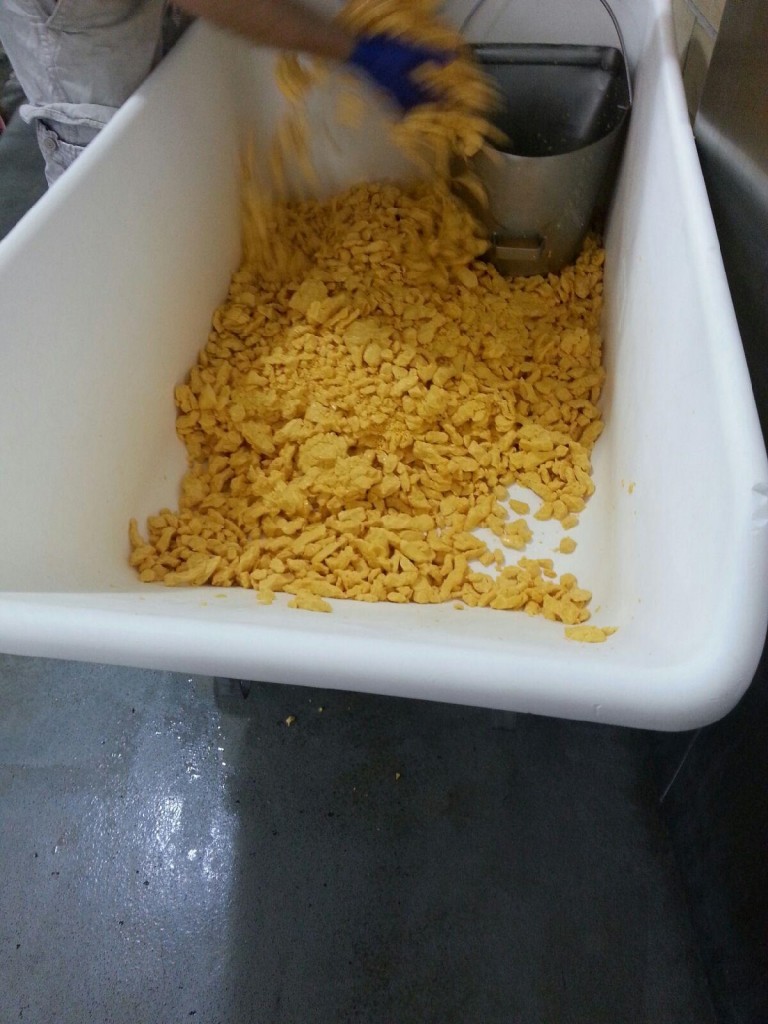 Here come the curds!!! You can get fresh cheese curds every  Tuesday after 2 pm. I will personally guarantee that the cheese curds will squeak. Believe me I tried them last summer when I was there. I even tasted cheese curds before they got the final salt added. Very interesting!!!  I forgot to ask  how long before cheese curds loose their "squeak". Guess that means I will just have to show up on a Tuesday and test it out myself.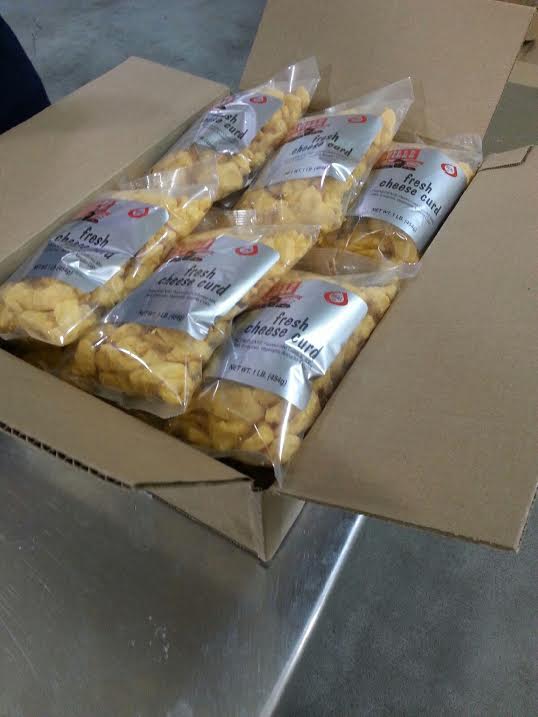 Or if you can't make it to the shop,  mail order a variety of cheese by calling Gibbsville Cheese at 920-564-3242 and online at gibbsvillecheese.com.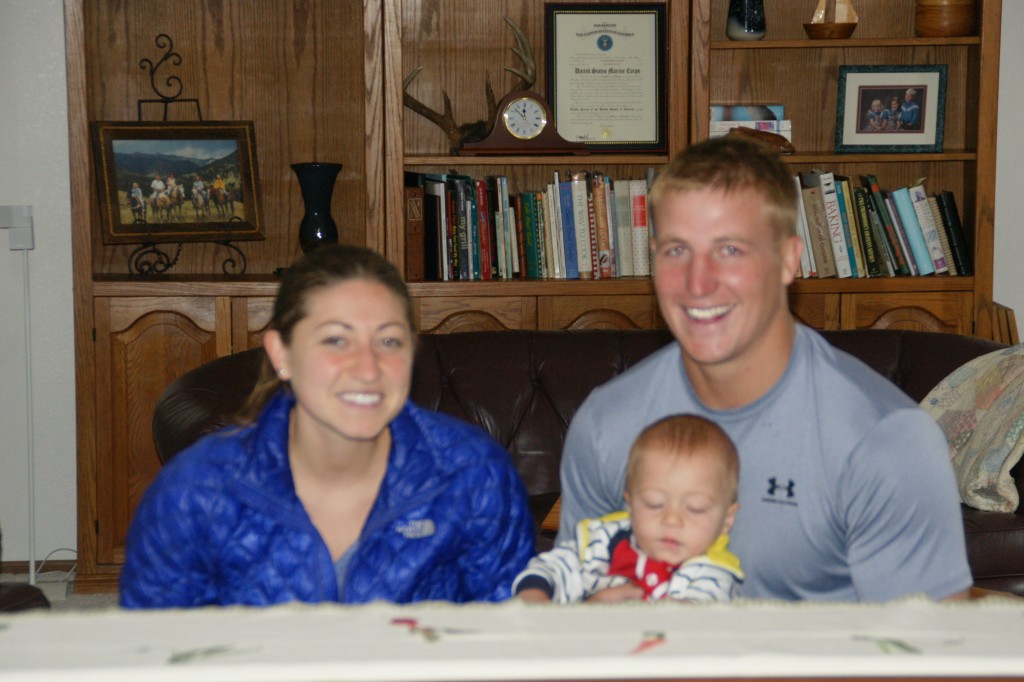 Here is Mallory with Coulter and nephew Carson.  Coulter's smile says it all. I never see that big of a smile from him except when he is around Mallory. We have an unwritten rule that Coulter has to bring Mallory wherever he goes….OK so the Marines do not listen to our rules but anyway we think he is so much better because of her.
But back to cheese. Mallory's grandparents told me that when they started in the cheese business the whole family was involved. It is still that way today, their family making cheese for your family.
Gibbsville Cheese Crostini
4 ozs. Gibbsville Sharp Cheddar Cheese, shredded
1/4 cup crumbled bacon
1/4 cup mayonnaise
1/3 cup chopped sun dried tomatoes
1/3 cup sliced almonds
1 small baguette, thinly sliced and each slice rubbed with fresh garlic
Combine cheese, bacon, mayonnaise, sun dried tomatoes and almonds in a small mixing bowl. Spoon a tablespoon on each slice of bread that has been rubbed with garlic. Place slices on a baking tray and place about 3 inches under the broiler. Broil for 1 to 2 minutes or until lightly browned.